Did You Know?
Mardi Gras Fun Facts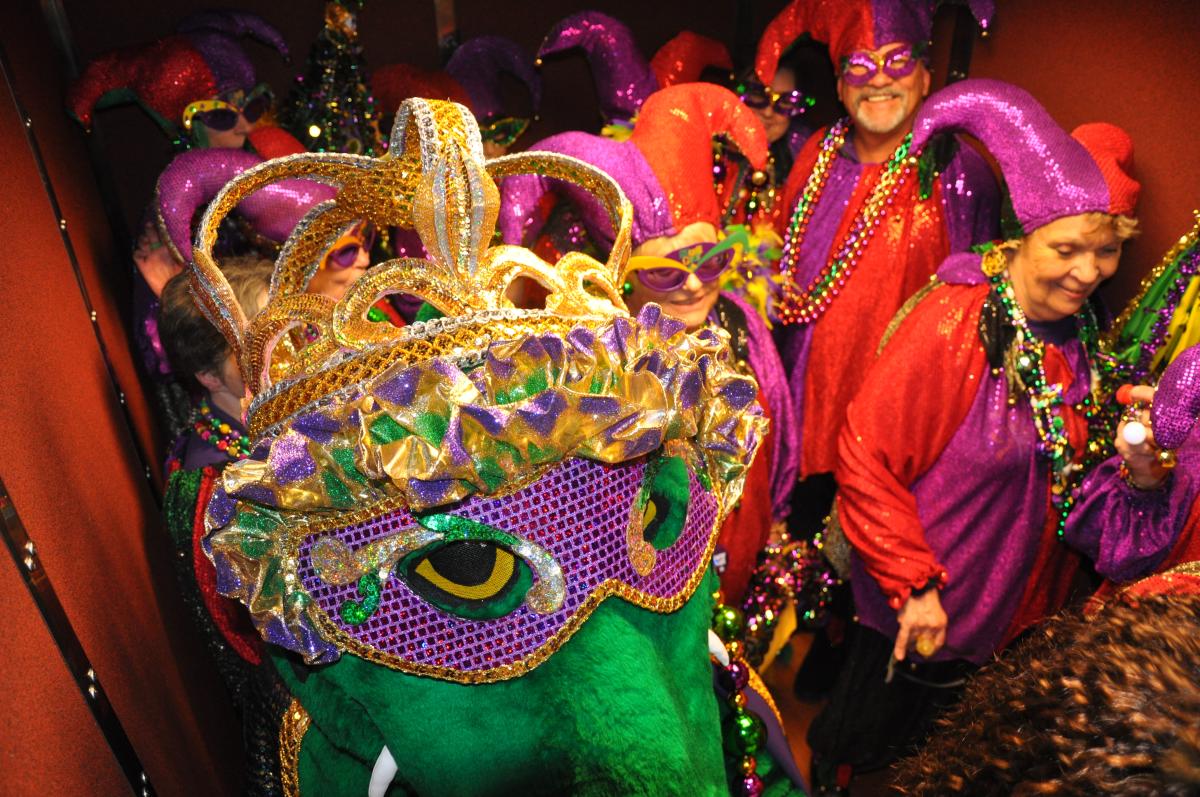 The average Southwest Louisiana Mardi Gras costume weighs more than 50 pounds.
The construction of most Southwest Louisiana costumes begins as early as the day after Mardi Gras.
Most of the caps that you see on the costume-wearers began as a simple piece of aluminum foil.
That Southwest Louisiana Mardi Gras is the second largest in the state behind New Orleans.
That there are more than 60 krewes involved with Southwest Louisiana Mardi Gras.
That the Mardi Gras Museum of Imperial Calcasieu contains the largest collection of Mardi Gras costumes in the world.
Cajun Mardi Gras costumes are often made of shirts and pants that feature large, colorful fringes.
The tall, pointy hats typically seen at a Cajun Mardi Gras celebration are called capuchons and are meant to parody the headdresses of France's noble ladies.
One of the earliest recorded Mardi Gras celebrations believed to have taken place in Southwest Louisiana was on Tuesday, February 21, 1882.
The first Miss Mardi Gras of Imperial Calcasieu was crowned in 1983 and the title went to Miss Christine Marie Campbell.
The Royal Gala held on Lundi Gras each year is the only event in the state that allows the public to see the Krewe's Royal Courts in costume.