When:
Tuesday, October 16, 2018
Where:
Reeves Uptown Catering
1639 Ryan St, Lake Charles, LA 70601
(Lunch is Provided)
Presenter:
Lisa M. Chmiola, CFRE
Registration Form:
About the Speaker
Lisa M. Chmiola, CFRE is Director of Development for Newcomb-Tulane College at Tulane University. Previously, she served as Director of Major Gifts and Planned Giving at St. Agnes Academy in Houston, and as an adjunct instructor in Rice University's Center for Philanthropy and Nonprofit Leadership. Her nearly 17 years of development experience also include time at the University of Houston and the American Heart Association (in Lake Charles, Lafayette, and Houston). Lisa began her professional fundraising career while at the Southwest Louisiana Convention and Visitors Bureau, organizing the Downtown at Sundown and Red, White, Blue and You events in a bureau partnership with the City of Lake Charles.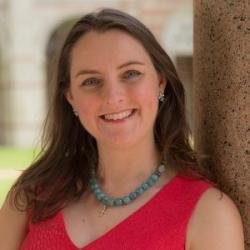 An AFP Master Trainer, Lisa has presented at four AFP International Conferences, and a variety of AFP and other industry association regional conferences and chapter meetings. Lisa is an active volunteer, most recently serving as president of the Planned Giving Council of Houston, a sustaining member of the Junior League, and a graduate of Leadership Houston. Additionally, she has co-authored several pieces for AFP's Advancing Philanthropy magazine, and blogs at www.fablanthropy.com.
Lisa resides in New Orleans with her Miniature Schnauzer, Ava, who also is active on social media. She enjoys cooking, reading, and dancing, especially at Jazzercise classes.
Schedule
(Please note updated start time at 9:00 am and end time at 3:45 pm)
Relationship Management (9 am – 10:30 am)
Your attraction or festival needs to raise funds to stay viable, but what is the best way to identify funding sources in your community? This workshop will take participants through the full donor relationship management cycle – identification, qualification, cultivation, solicitation, and stewardship. Hands-on time will be provided for participants to work through steps in the process for quick implementation in their organizations.
Learning Objectives and Participant Outcomes:
Learn the steps of the relationship management cycle, and how to apply them to prospects and donors.
Learn best practices for implementing the steps in the cycle ethically.
---
Volunteer Management (10:45 am – 11:45 am)
Volunteers are critical to your attraction or festival, but are they adding value to your fundraising efforts? This workshop will discuss how to engage volunteers in the fundraising process, and how to set the stage to attract new volunteers to grow the pipeline in your organization.
Learning Objectives and Participant Outcomes:
Learn how to engage volunteers in steps of the fundraising cycle, especially in the solicitation phase.
Discuss opportunities to recruit new volunteers (e.g. young professional groups) and how to set expectations around philanthropy to your organization.
---
Lunch Provided at Reeves Uptown Catering (11:45 am - 1 pm)
---
Social Media Planning (1 pm – 2:30 pm)
Social media can feel like an overwhelming task, but with planning, it can increase engagement with your attraction or festival. In this workshop, participants will learn the various tools available and how to best use each one. Successful cases will be shared, and participants will have time to build a plan to maximize social media success in their organization, including how to incorporate volunteer involvement in campaigns.
Learning Objectives and Participant Outcomes:
Learn how to utilize various social media tools to maximize engagement with audiences.
Learn best practices for implementing a social media plan and begin development of a plan for your organization.
---
Storytelling (2:45 pm – 3:45 pm)
What is the story of your attraction or festival? Why did you become involved? What motivates your volunteers to stay engaged? How is your organization making a difference in the community? In this hands-on workshop, participants will develop ways to share the background and impact of their organization and practice sharing their stories.
Learning Objectives and Participant Outcomes:
Learn key elements of effective organizational storytelling.
Develop answers to key questions in sharing your organization's impact.