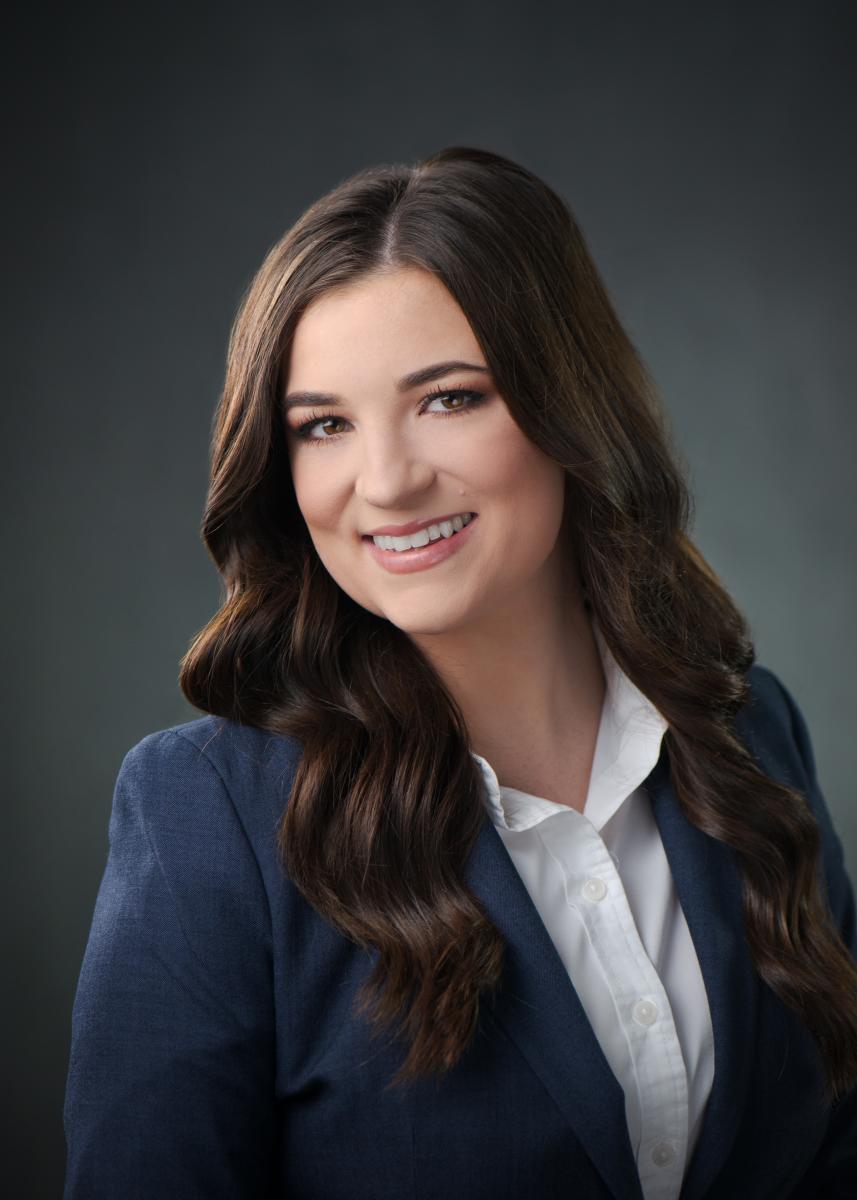 MMGY Global and Connect Travel, producers of eTourism Summit, selected Kathryn Shea Duncan, Director of Social Media for Visit Lake Charles, as one of the Emerging Tourism Stars for 2022. Nine winners will be recognized during the 23rd Annual eTourism Summit, which is the premier U.S. gathering of destination digital marketers in travel and their partner agencies. This year's event will take place June 6-8 in Orlando, Fla. 
"I am honored to be selected as one of nine 2022 eTourism Summit Emerging Tourism Stars," said Duncan. "Looking into the near future, this recognition gives me the opportunity to put Southwest Louisiana in a national spotlight, form deeper connections with industry partners, and gain first-hand knowledge from seasoned tour and travel professionals. I couldn't be more thrilled for the opportunity to advance my destination marketing and communication expertise, which will allow me to further demonstrate the value of our organization in Southwest Louisiana." 
"The team at Visit Lake Charles is fortunate to have Kathryn lending her talent to capturing the spirit of the area through the lens of her camera and the stories that she uncovers through social media and public relations efforts. I am proud of her accomplishments, and I know that the area will benefit from her being able to grow professionally through this experience," said Kyle Edmiston, President/CEO of Visit Lake Charles.
"Kathryn is a shining light with a passion for promoting Southwest Louisiana. We have worked together over the past several years to showcase the growth, challenges, and reemergence of Southwest Louisiana through resiliency and success stories. It is rewarding to see her thrive and be recognized for her efforts, and I am eager for her to become infused with additional creative ideas as she networks and interacts with other travel professionals as part of the Emerging Tourism Star program," said Angie Manning, VP of Communications at Visit Lake Charles.
Duncan is a 2018 graduate of the B.I. Moody III College of Business Administration at the University of Louisiana at Lafayette and is currently enrolled at McNeese State University as a Master's in Business Administration candidate. She began her tourism career at Visit Lake Charles in 2019 as the public relations manager and recently accepted a promotion to director of social media. Additionally, Duncan is a graduate of the 2020 Louisiana Tourism Leadership Academy and 2021 Leadership Southwest Louisiana program. As an active member of her community, she serves on several boards including Visit No Man's Land, Imperial Calcasieu Museum, Downtown Lake Charles Business Association, and Chuck Fest Foundation.  
Emerging Tourism Stars is a new annual program created in partnership with MMGY Global designed to recognize and celebrate astute individuals in destination marketing. In particular, the award focuses on those that are new to the eTourism community of digital travel and tourism professionals or have risen to the challenges of a new role within the community. 
For more information about the eTourism Summit and its affiliates, visit www.etourismsummit.com. For more information about things to do, eat, see, and experience in Lake Charles, visit www.visitlakecharles.org.