1911 Historic City Hall Arts & Cultural Center
Lake Charles
1001 Ryan Street

Lake Charles, LA 70601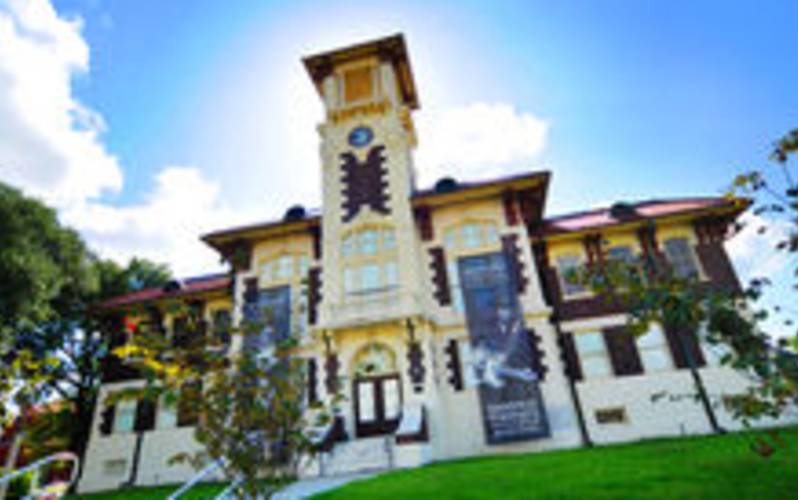 After extensive restoration, the 1911 Historic City Hall opened its doors as the City of Lake Charles' public art gallery and cultural facility in 2004. Since that time, 
Historic City Hall Arts & Cultural Center
has showcased numerous traveling exhibitions
from around the world, as well as regional and local artists. The 
Historic City Hall Arts & Cultural Center
(HCH A&C Center) 
is City-owned-and-operated, under the direction of the Cultural Affairs Department. The beautiful historic building features three floors of gallery space, a clock tower, and, added in 2006, a landscaped brick courtyard. The 
HCH A&C Center
has displayed solo exhibitions by artists such as Pablo Picasso, Ansel Adams, Norman Rockwell, and Tasha Tudor, as well as many traveling group exhibitions. In 2007, the 
HCH A&C Center
 housed 
Titanic: The Artifact Exhibition
, featuring over 100 carefully preserved artifacts from the historic vessel. The 
HCH A&C Center
has had visitors from across the country, many of which are surprised and delighted to find such high-caliber exhibitions in the Lake Area.  
The City of Lake Charles has an ongoing commitment to provide the residents and visitors of Lake Charles with quality, educational, family-friendly entertainment and events at accessible prices.  
The HCH A&C Center is open Tuesday through Saturday from 10:00 a.m. to 6:00 p.m. Admission to all exhibitions is free to the public. No photography is allowed in the building. For more information, please call (337) 491-91
47 or email 
artsandculture@cityoflc.us
.
General

Hours of Operation:

Tuesday through Saturday, 10 a.m. to 6 p.m. Charlestown Farmers' Market is open on Bilbo Street behind the center every Saturday 8 a.m.-noon.

Handicap Accessible:

Group Friendly:

Tags

Great for Kids:

Historic:

Downtown:

Rainy Day Activity:

General

Reduced Occupancy/Occupancy Limits:

Special Notes:

Safety precautions and limited occupancy will be in place for HCH as well. For the time being, we won't hold opening receptions and gallery talks.

Personal Protection

Masks Required-Staff:

Masks Required-Guest:

View Details

View Details

View Details

View Details

View Details

View Details

View Details

View Details

View Details

View Details

View Details

View Details