Gray Plantation
Lake Charles
6150 Graywood Parkway

Lake Charles, LA 70605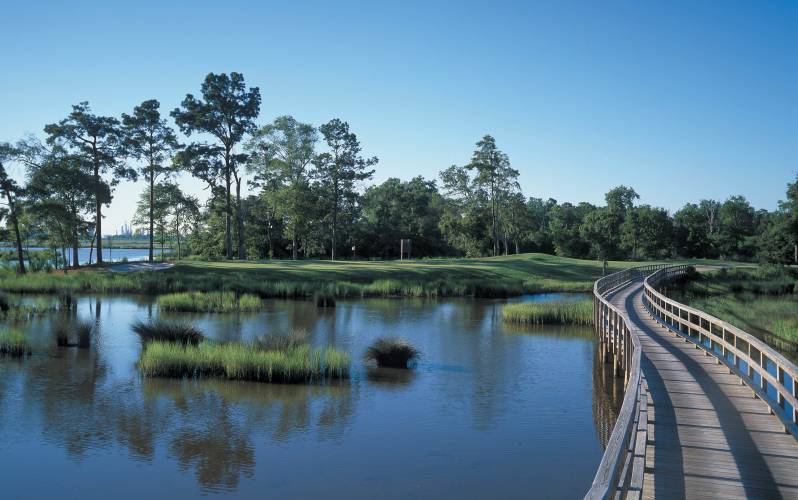 Gray Plantation is two clubs in one. We offer an award-winning golf course and a state-of-the-art Sports Club that is unmatched in Lake Charles and Southwest Louisiana. The facility is located in the only Master-Planned community in Lake Charles, simply know as Graywood. The community is a perfect mixture of young families and established professionals. It is a wonderful place to raise a family and truly is "The place you want to be".
Tennis at Gray Plantation
The Sports Club is unparalleled in Southwest Louisiana. We have a state of the art workout facility, 8 clay tennis courts and 2 hard courts. However, it's the activity at the Sports Club that defines Gray Plantation. From Junior Tennis Camps to weekly clinics for juniors, ladies and men we have so much to offer.
Weddings and Banquets
Gray Plantation is the preferred setting for wedding planners throughout Southwest Louisiana for a reason. Our promise is to ensure first-class planning, a flawless, joyous and memorable experience - from beginning to happily ever after!
Outdoor Ceremonies
Wedding Receptions
Rehearsal Dinners
Bridal Showers
Bridal Luncheons
Engagement Parties
The Perfect Setting... The clubhouse exemplifies Southern charm with its large columns and wide verandas set a midst one of the Southwests' most honored and picturesque golf courses. Our Evergreen Room reflects the casual elegance and simple sophistication of today's couples... and our veranda is the perfect setting for your guests to relax and enjoy the breathtaking views of the 18th hole and surrounding countryside. The versatility of our space allows each bride to receive the vision she imagines, whether she wants her wedding to be simple and elegance or unique and fun. We take care of everything!
General

Hours of Operation:

Daily 7 a.m.-6 p.m.; Tues. Open at 11 a.m.