Lacassine National Wildlife Refuge
Lake Arthur
209 Nature Rd

Lake Arthur, LA 70549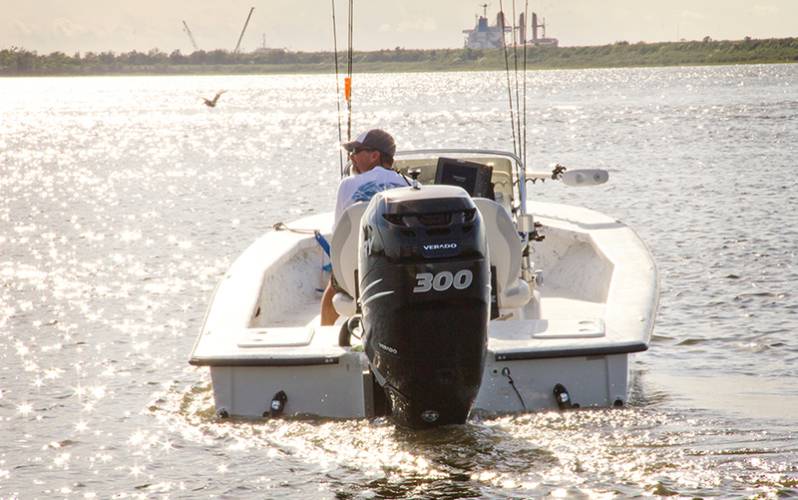 Lacassine National Wildlife Refuge was established in 1937 to preserve a portion of the vast marshlands of Louisiana and to provide habitat for wintering and migrating waterfowl.
Headquarters: 209 Nature Rd, Lake Arthur, LA 70549. The Lacassine National Wildlife Refuge Headquarters facility sits on the extreme northeastern edge of the 35,000-acre refuge. Two secluded, handicap-accessible marsh overlooks adjacent to the headquarters building provide glimpses of shy wading birds such as Anhinga, Great Blue Heron, Snowy Egret, and Green Heron. Look also for other birds such as Belted Kingfisher, Eastern Phoebe, and Common Yellowthroat which frequent the edges of the vegetation.
Streeter Rd./Unit B North Levee: Entrance located at N 30.01594, W 92.78311. Streeter Road parallels a bald cypress slough thickly vegetated with bald cypress trees, cattails, vine thickets, and shrubs for its first 0.7 miles. During the spring, the area is usually teeming with songbirds such as White-eyed Vireo, Carolina Chickadee, and especially Northern Cardinal. After 0.7 miles, pull off to access the walking trail on the North Levee of Lacassine NWR Unit B. This trail continues along the bald cypress slough, traversing similar vegetation, with additional trees such as American persimmon and hackberry. Look for Carolina Wren, Prothonotary Warbler, Indigo Bunting, and Orchard Oriole in summer, and Ruby-crowned Kinglet, Blue-gray Gnatcatcher, and Yellow-rumped Warbler in winter. Spring and fall migrations bring additional species of vireos, warblers, tanagers, and orioles. Drive another 0.7 miles to the handicap-accessible observation tower overlooking the marshes and rice fields comprising Unit B. Depending on the time of year, wading birds, waterfowl, shorebirds, and raptors can be viewed here. A bank fishing area is also available. Streeter Road is open year-round from legal sunrise through legal sunset.
The Pool: The 16,000-acre freshwater impoundment known as Lacassine Pool, created to provide migratory waterfowl habitat, has become a prime largemouth bass fishing area. Lacassine Pool, located at the southern end of Illinois Plant Road (N 30.00555 W 92.91091,) is open for fishing from March 15 through October 15. Only boats with motors of 40 horsepower or less may be used in Lacassine Pool. Lacassine Pool Wildlife Drive is a three-mile driving tour around the perimeter of the impoundment. Common nesting birds frolic through great rafts of blooming pickerelweed, American lotus, white water lily, and duck potato. Common nesting species include Fulvous Whistling-Duck, Mottled Duck, King Rail, Purple Gallinule, Common Moorhen, and Common Yellowthroat. Frequent summer visitors include nearby nesting species such as White Ibis, Roseate Spoonbill, Black-bellied Whistling-Duck, Black-necked Stilt, Mourning Dove, and Fish Crow.
In fall and especially winter through early spring, ducks crowd into the Pool. Ubiquitous species include Gadwall, American Wigeon, Mallard, Mottled Duck, Blue-winged Teal, Northern Shoveler, Northern Pintail, and Green-winged Teal. Deeper pockets of water often hold "diving" species such as Canvasback, Redhead, Ring-necked Duck, Lesser Scaup, and Ruddy Duck. Raptors such as Cooper's and Red-tailed hawk, Crested Caracara, Northern Harrier, and others frequently patrol the area.
Access is permitted year-round from one hour before legal sunrise to one hour after legal sunset. Although admittance is permitted, fishing activities are prohibited until legal sunrise and after legal sunset.
Please honor the CARRY IT IN/CARRY IT OUT policy at all areas you visit along the Creole Nature Trail.
Boat Launch
Freshwater. Canoe/kayak access. Access to 16,000-acre impoundment; Type of fish typically caught near this launch: bass, bluegill, crappie.
Personal Protection

Masks Required-Staff:

Masks Required-Guest: