Leonard's Food Quarters
Lake Charles
1708 Hwy 14

Lake Charles, LA 70601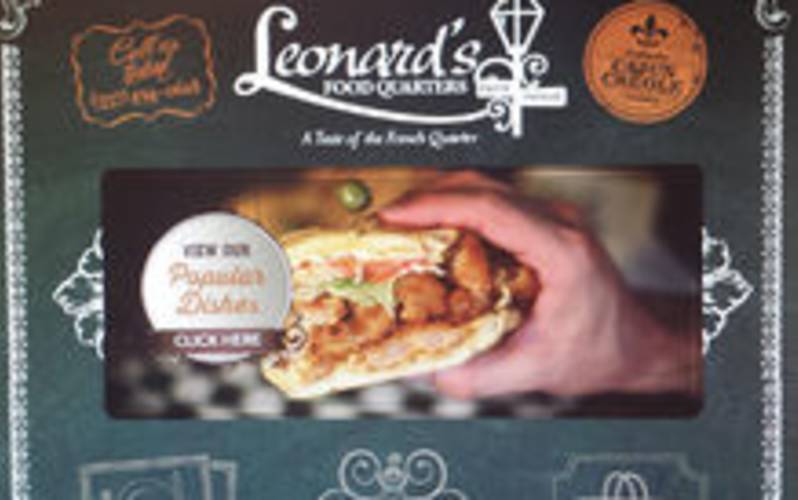 Temporary Hours
Mon.-Fri. 7 a.m.-8 p.m.
Sat. 7 a.m.-6 p.m.
This unfussy, family run business specializes in Creole cuisine and Louisiana soul food. They even make their own boudin and cracklins!
We have now opened an online shop where our fans can order the products and ingredients and have that Leonard's flavor delivered directly to your door. No matter where you live in the world, we can deliver. Shop here!
General

Temporary Hours:

Mon.-Fri. 7 a.m.-8 p.m. Sat. 7 a.m.-6 p.m.

Hours of Operation:

Mon.-Fri. 7 a.m.-8 p.m. Sat. 7 a.m.-6 p.m.

Tags

SWLA Boudin Trail:

General

Take Out/Delivery:

Order Options

Drive-Thru:

General

Open For Business:

Takeout Available: