Just as we look forward to the first cold front of the fall to bust out our favorite gumbo pot, we anxiously anticipate the first warm, sunny weekend that just begs for the perfect crawfish boil. There's nothing like gathering your favorite people, local craft brews, and creative signature cocktails around a steaming crawfish pot. Life doesn't get much better than that.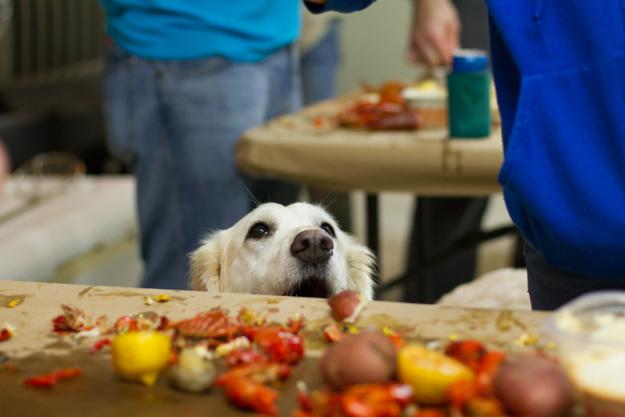 But what if it's your turn to host a crawfish boil, and you don't have the slightest idea where to start? No fear, I'm here to point you in the right direction. With a few well thought out details and the right gear, you will look like an ole pro!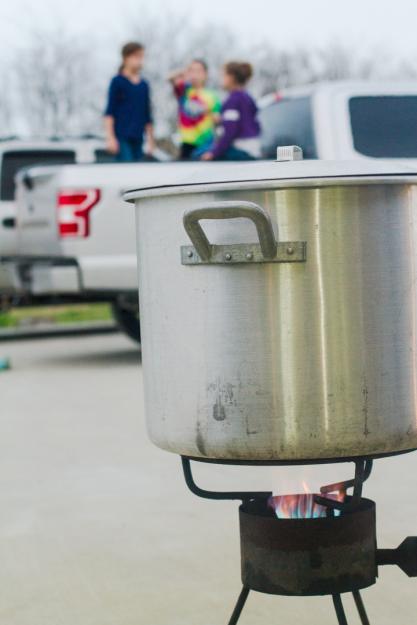 Now, like most things, the right equipment can make all the difference in the world. First and foremost, you'll need a big pot (basket included), propane burner, and a full bottle of propane. These can usually be purchased at any local hardware store or borrowed from almost anyone. Trust me, as much as we love to host crawfish boils, nearly everyone has their own setup.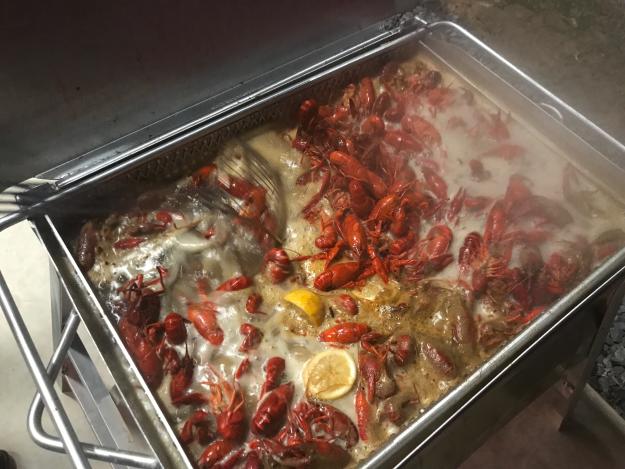 Another imperative component to a successful boil is the drinks. Nothing, and I mean nothing, goes better with boiled crawfish than ice cold beer. And if you want happy guests than you need a large cooler overflowing with iced down brews close at hand. My personal favorite crawfish-brew pairing just so happens to be Crying Eagle's Louisiana Lager. Brewed here in Lake Charles and made from quality Louisiana rice, this crisp lager is just right to take the spices down a notch.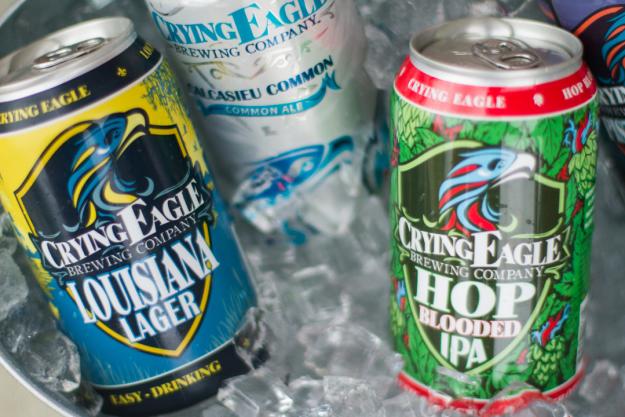 But if you really want to make an impression, serve up a signature, hand-crafted cocktail spotlighting one of our much-loved local spirits. And what guest wouldn't feel honored when they see their own personalized mason jar waiting to be topped off! Yellowfin Lemonade anyone?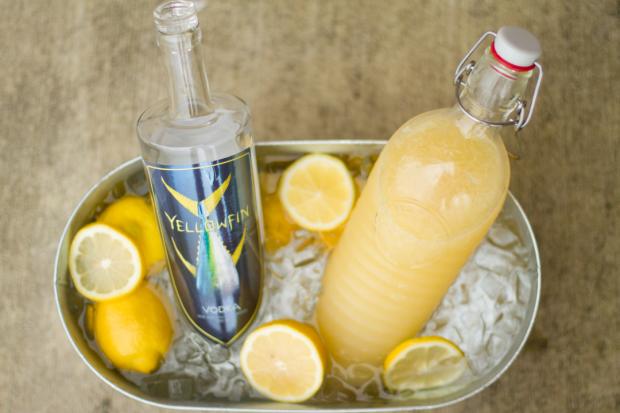 Now that we have all the pre-party details out of the way, time for the main event!
Ingredients:
1 - sack of purged live crawfish
1 - 4.5 lbs bag of Louisiana Crawfish, Shrimp, & Crab Boil
or
1 - 4 lbs bag of Slap Ya Mama Seafood Boil
1 - Stick of your favorite butter
6 - lbs of whole, small red potatoes
3 - lbs of small yellow onions
2 - lbs lemons, halved
5 - lbs whole corn on the cob
2-3 - lbs of your favorite link sausage
2-3 - packages of mushrooms
Anything else you think would taste great boiled in Cajun seasonings
Boil Directions
•   Fill pot half full with water, basket inserted and lid on, and bring to a rolling boil
•   Add approximately 2 lbs of seasoning, cover, and return to boil
•   Add 1 stick of butter, potatoes, onions, lemons, corn, mushrooms, and sausage and boil for 5-8 minutes or until tender
•   Remove and pour into the ice chest. Sprinkle with more seasoning (optional)
•   Add 10 lbs of crawfish at a time to boiling, seasoned water. Once water returns to rolling boil, allow to boil for one minute then pour crawfish into the ice chest and sprinkle with more seasoning if desired.
•   Repeat until all crawfish has been boiled
With all that savory, spicy goodness fresh out of the pot, time to whip up some creamy crawfish sauce perfect for dipping.
Crawfish Dipping Sauce
Mix together the following
2 cups mayonnaise
1 cup ketchup
A healthy squirt of mustard
A few splashes of Worcestershire Sauce
Louisiana or Slap Ya Mama Seasoning to taste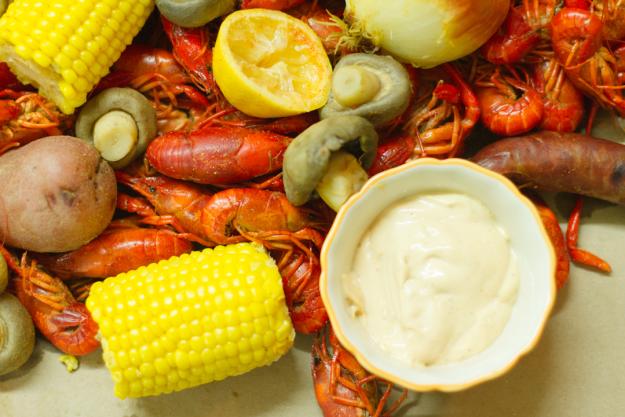 Throwing a crawfish boil soon? Share your favorite ideas!
See a boil in action! Watch our "How to Cook a Crawfish" video. Or check out The Original Downtown Lake Charles Crawfish Festival in April.