Help SWLA Now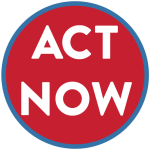 Click the Act Now button to contact Congress & the White House with a pre-drafted or customized message.
reBUILDing SWLA
Our mission is to provide a clear voice and comprehensive view for anyone seeking to learn more about the success stories and overarching needs of Southwest Louisiana with firsthand information curated by our collective staff and regional partners to keep everyone engaged in the process of rebuilding Southwest Louisiana following the hurricanes of 2020. The focus is to highlight humanitarian efforts as well as the positive strides that the area is making in restoring businesses, cultural assets, and infrastructure.
Resource Partners
Click on the organizations below to see how they can help you in your journey of reBUILDing SWLA.
Many local organizations are coordinating to bring relief to those impacted in the area. Whether giving or needing, find what you need below.
Resiliency Stories
Share your stories of resilience on social with #RebuildSWLA or contact us to tell us your story here.
Volunteer and Relief Events