by Chris Lanthier, Lake Charles Vegans
With a major shift in health consciousness happening in the world today, I'm excited to see that even in Lake Charles, more and more people are becoming vegan!
Many people are fixing their health issues by moving to a raw/vegan/plant-based diet. Vegan simply means that you do not consume any animal products. Being a vegan isn't a fad for me. It actually saved my life! I had a chronic illness and I was able to reverse it with raw foods and detoxification.
Surrounded by like-minded people in this city and seeing the Vegan culture grown, I've come up with a list of my favorite spots to get a vegan dish.
The Velvet Pig
Nicole has a rotating menu with 90% vegan/gluten free options. Everything she cooks is incredible. My Favorites are Egg Rolls, Veggie Burgers, Black Bean Nachos, Enchiladas, Bahn Mi, All the Curries, Pad Thai, Portobello Mushroom Pesto Sandwich, Vegan BBQ, Stuffed Squash with Marinara, Drunken Noodles, Vegan Cupcakes, to name a few!  Catch the food truck on Thursday and Friday from 5-9 p.m. at Crying Eagle Brewing or at Cash and Carry Farmers Market on Tuesdays from 4-6 p.m.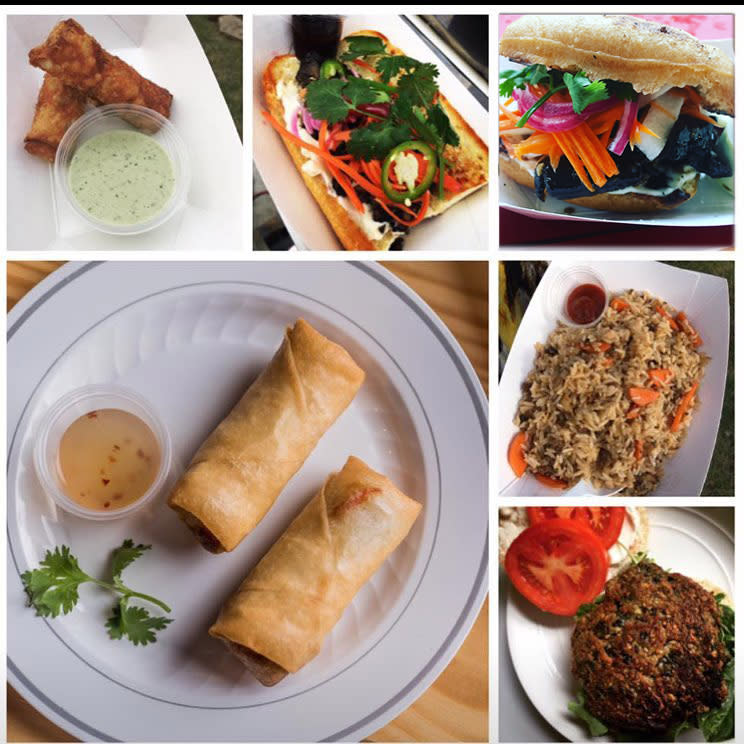 BONUS: Velvet Pig also teaches Vegan/Cajun cooking classes. Follow them on Facebook for updates.
The perfect place to start a juice cleanse or sign up for yoga class - I love seeing Matt and Miranda run this shop! My favorites are the Awaken, an apple, lemon, ginger and cinnamon juice that give the jolt you need to start the day and the Acai Berry Bowls, where you can load up on hemp seeds, berries, and granola.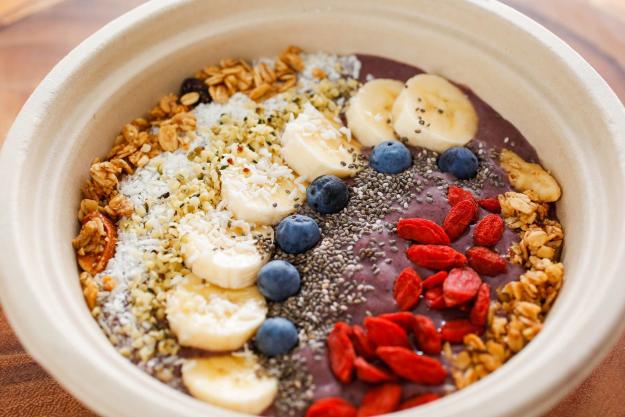 This restaurant is a Lebanese Vegan Paradise. I tell everyone about this place!! Everything is delicious and super affordable. Order a Vegan Sampler, Vegan Salad, or Vegan Nachos. If you have any questions about the menu he is very happy to help.
LOCAL TIP: Ask for Sammi, one of Toga Grill's chefs, once he knows your vegan he will get creative and make you the best plate of food you've ever had.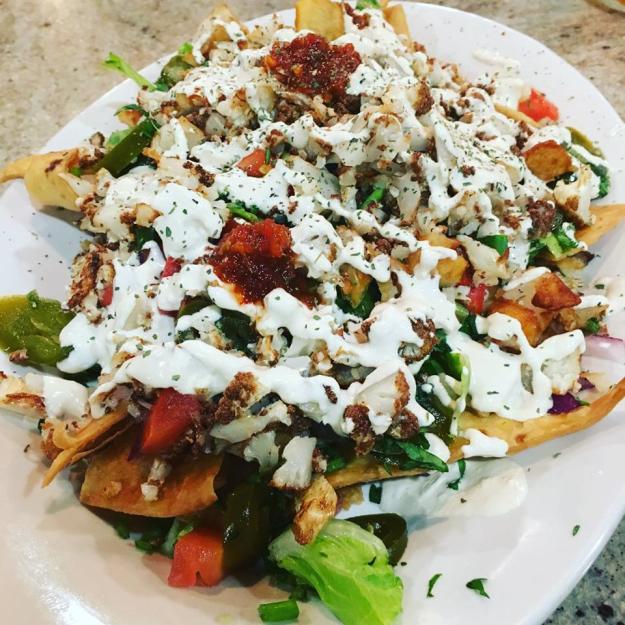 I love Indian food and this is my spot! Every day between 11 a.m. – 4 p.m. they have a buffet with up to four vegan options. Aalo Gobi (cauliflower and potato), Chana (chickpea) Eggplant Curry, Okra, Lentils, and Spinach. My favorite is the Chana!! Let them know you're a vegan and they will happily assist! 
Everything Lynn makes is 100% raw. She has a rotating menu with delicious (and beautiful) wraps, jicama tacos, falafel plates, quesadillas, desserts and homegrown sprouts. Her dishes are very creative and comforting. Catch her at the Charlestown Farmers Market from 8 a.m. - noon on Saturdays. She also teaches classes on cooking and growing sprouts.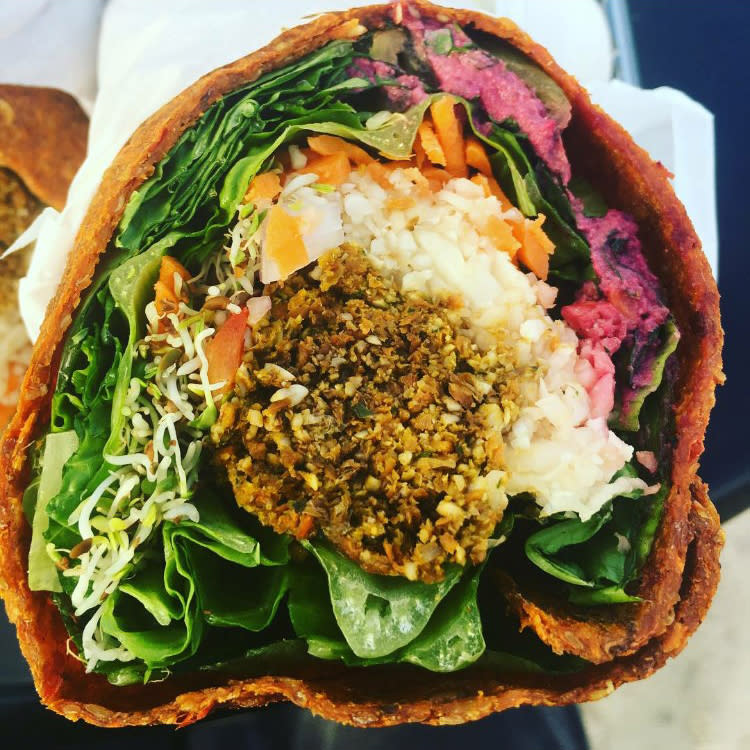 Cash and Carry Market
This weekly farmers market has become a one-stop shop for vegan options. Check out Pure Press Juicery (they have amazing beet juice), Saiyan Foods (You have to try the ziti), Wholly Sweets and Foods (my favorite is the cinnamon roll), and my new favorite pop-up, Bottom of the Pot (Pistachio Hummus, Grape leaf Rolls, and  Falafel) they usually have a vegan rotating special dish. Tell them you're a vegan and they are very happy to help!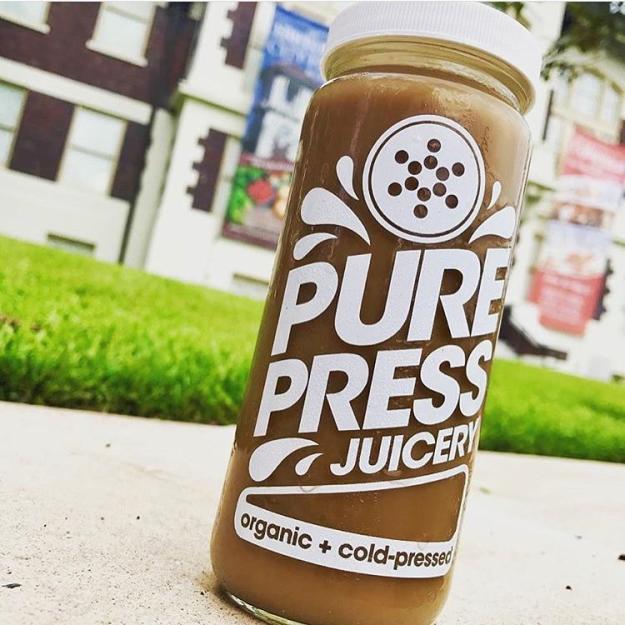 This is just the TIP of the Vegan iceberg in Lake Charles. Stay tuned for more local options. Is there something you'd like to try? Let us know in the comments below. Stay Healthy, Lake Charles.
Learn more about Lake Charles Vegans and other area offers on their Facebook page, www.facebook.com/lakecharlesvegans.