8 Things to Do Before You Tie the Knot! 
Pack your bags and get ready to celebrate in Lake Charles, Louisiana. Here in Louisiana's Playground, you'll have the time of your life where a love for big city entertainment and a relished joy of nature magically work together in total harmony. Whether you're making a one-night trip or a long weekend getaway, there are plenty of ways to make your party memorable. 
1. Live It Up in Luxury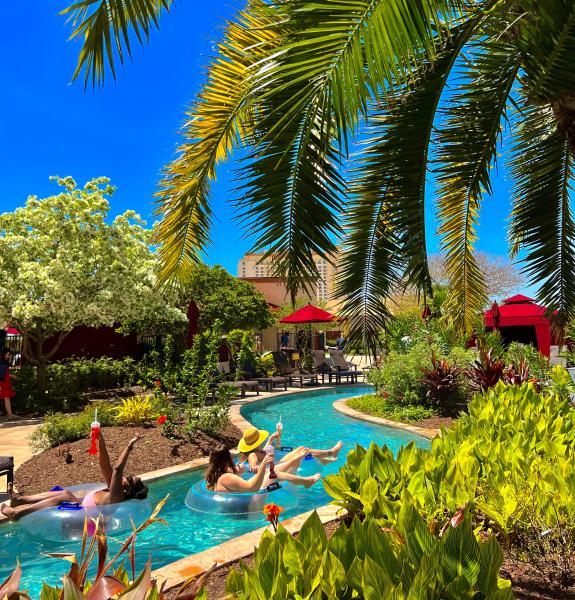 Lazy rivers, spectacular pools, spas, delectable dining, and a refreshing drink with a twist of lime – L'Auberge Casino Resort, Golden Nugget Lake Charles, The Horseshoe Casino Resort,  Delta Downs Racetrack Casino Hotel – are destinations unto themselves. Not to mention, these resort properties also know how to party it up with live music and DJs – perfect for letting off steam with your bachelorette parties!  
During the summer months, the water is just fine for a dip in the pool at one of Lake Charles' premier gaming resorts. As the warm, fragrant winds shift to crisp fall breezes, heated pools, hot tubs or firepits on the beach will give your party the needed sense of camaraderie. Also, in the cooler months, the thundering sounds of thoroughbreds rock the racetrack at Delta Downs.  
2. Indulge in Spa Treatments & Relaxation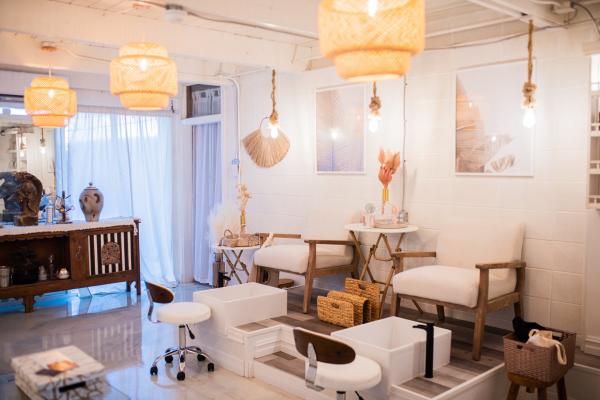 Invigorate and inspire your senses with spa experiences at Spa du Lac inside L'Auberge, the Spa & Salon at Golden Nugget or Scarborough's Day Spa. From a traditional Swedish massage to more therapeutic treatments, each of these spas sets the mood for relaxation with soft lighting, essential oils, gentle music and all the creature comforts that delight spa connoisseurs. A new spa and salon is Alevan - making its mark as one of the first multicultural hair salons in Lake Charles. They also have an outdoor sanctuary for special events and a courtyard that provides an outdoor oasis with a koi pond, fire pit, and waterfall features.
3. Wine Some with Your Besties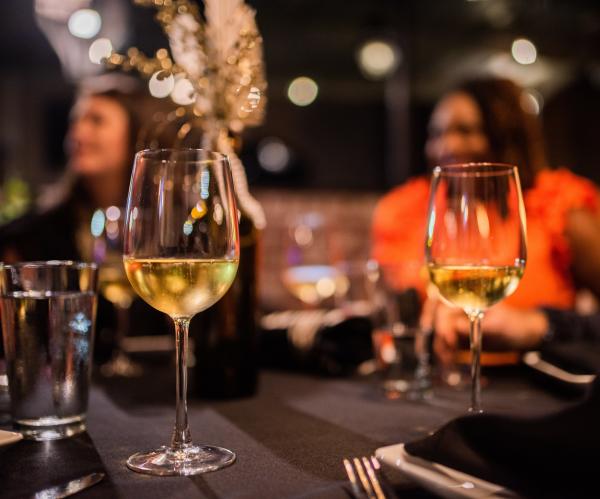 Bodega Wine Dive is casually elegant, where you can get cheese & charcuterie, brick oven pizzas and delicious wines. They also have a private room for groups. The Wine Store in Lake Charles is a family-owned business that offers wines from various regions around the world. Every Thursday, enjoy free wine tastings and discounted prices on the featured wines – and you can also get a bite to eat. So, win-win! It's a delightful atmosphere and perfect for reminiscing! 
4. Get In Touch with Your Inner Athlete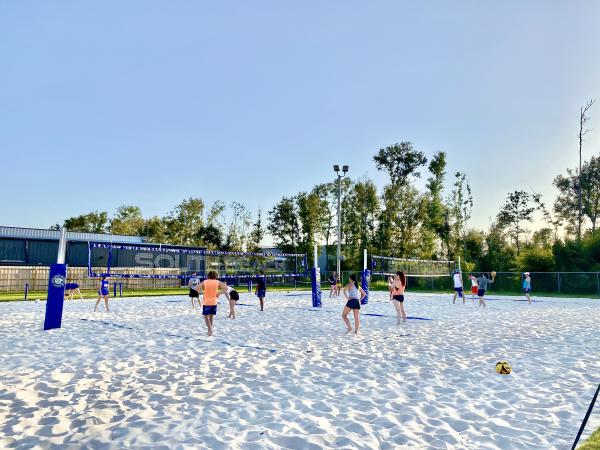 South Beach Sports Bar & Grill is a sand beach volleyball complex and food pavilion – complete with 9 courses. Playing volleyball is $5 per person, so you can divide your party have fun! Enjoy outside dining and bar areas with TV's for viewing games or sporting events. At South Beach, you can sit outside, enjoy a good meal and play a game with friends or family. The restaurant menu has a selection of wings, hot dogs, nachos, po-boys, pizzas, and more. Adult beverages are available including a wide variety of canned and draft beers, frozen and specialty cocktails. 
5. Enjoy the Great Outdoors - Kayak, Bike & Soak in the Scenery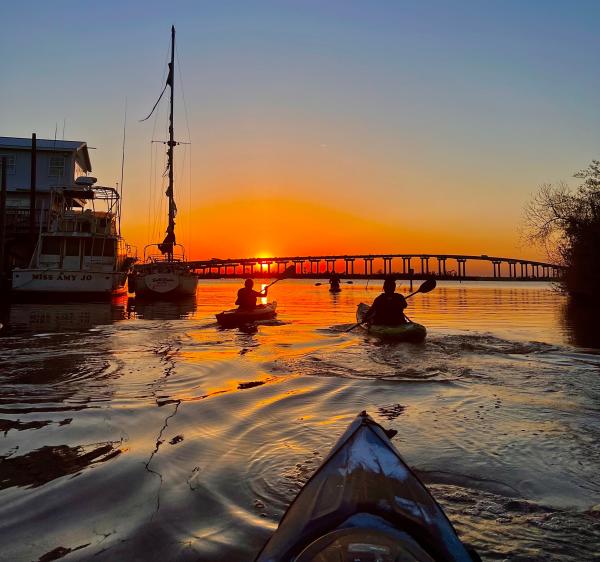 Southwest Louisiana is known for its beautiful outdoor scenery and waterways. There are several ways that you can partake in such activities, and you can leave the bikes, kayaks, paddleboards, jet skis, and boats at home! Some of our outdoor rental companies even feature guided tours that can really enhance your experience. Drift through lush marshlands and bayous at your own pace, or get your feet on the pedals for a ride around downtown and the lakefront. Check out our outdoor rental/tour companies to find your fit. 
6. Have a Brew or Two with Your Crew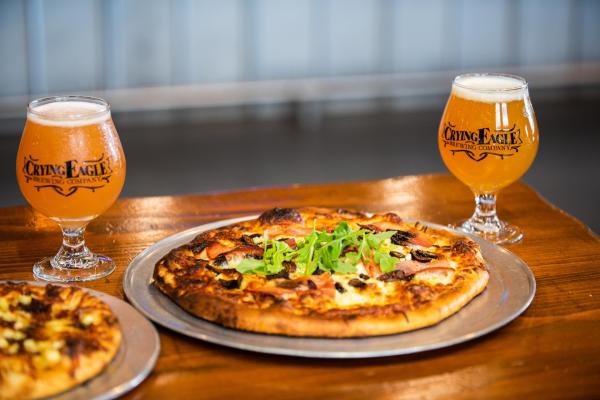 Crying Eagle Brewing Company is a perfect place to enjoy brews and spirits with friends. From games and a beer garden to live music, there are so many ways to stay entertained at Crying Eagle. The Bistro located on-site has a tremendous selection of food choices from stone-fired pizza to grilled oysters and burgers. Also, there is a loft area and a private room upstairs that can be reserved for groups. 
7. Much on Brunch in Louisiana's Playground!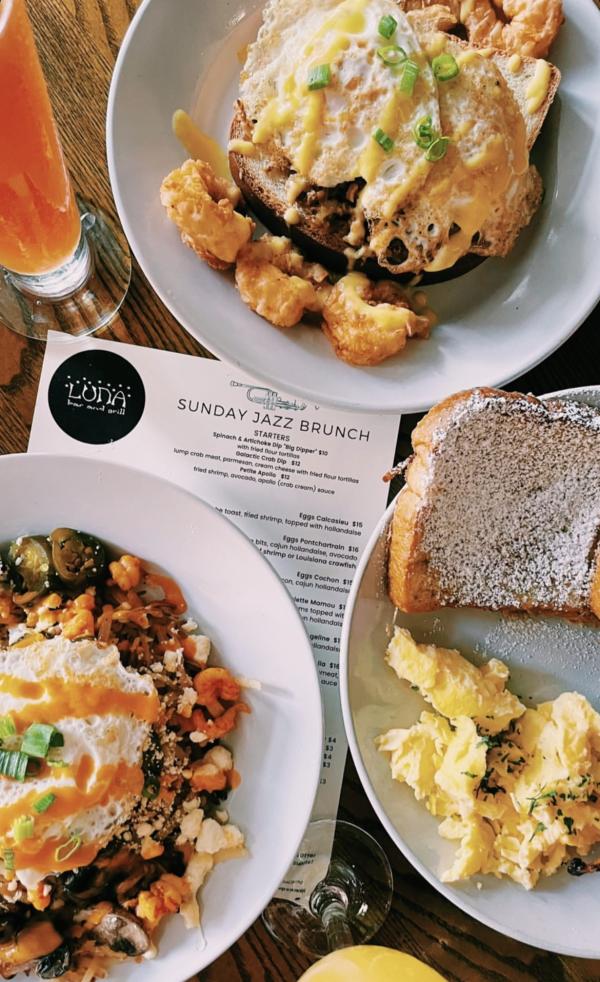 Photo by Shelby Sorrel 
Brunch in Lake Charles is a local pastime. So, you can't just head out of town on Sunday. Your group will love jazz brunch at Luna Bar & Grill or brunch with live music at Rikenjak's.  MacFarlane's also has the most outrageous Bloody Mary you've ever seen, so you truly must experience that! The Villa Harlequin, Pujo Street Café, and Calla all have incredible Sunday brunches. The James 710, one of Lake Charles' newest additions, also has brunch but on Saturdays!
8. Explore Downtown Lake Charles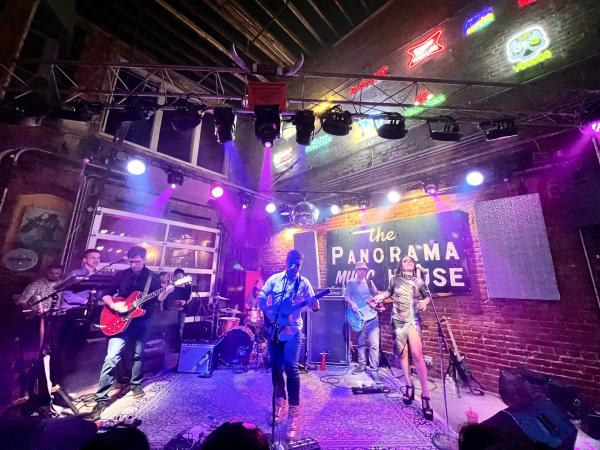 Downtown Lake Charles has a vibe of its own - and one of the best places to catch good vibes is at the Panorama Music House. This downtown hot spot is equipped with an array of mirror balls, nostalgic music decor, a stage for bands, a dance floor, and get this - a rooftop bar. The rooftop bar is open-air, and it's the perfect way to champagne toast to your best friends under the starry skies. Live music is always on the menu, along with quite a few other delicious dishes! Check out shopping downtown and other things to do and see in downtown Lake Charles such as art galleries, restaurants, and events.
Having your bachelorette party in Louisiana's Playground will create lasting memories as you smile, laugh, clink glasses or dance the night away. Cheers to many happy years as you plan your next adventure!