Whether you're searching for a sunny breakfast spot or a breezy backyard under the oaks, it's the perfect time to enjoy the fresh air and warm sunshine in Louisiana's Playground! Here are my favorite places to dine alfresco! For all dining options in the area, click here. 
The Bekery
Quite possibly the most Instagram-able breakfast spot in Lake Charles, The Bekery's spread of freshly baked quiche, scones, and cinnamon rolls pairs perfectly with piping hot coffee from Acadian Coffee Roasters. Their patio boasts streaming lights, blue mosaic dining sets, and gorgeous draping greenery. You won't want to leave!
Crying Eagle Brewing Company
Opened in July 2016, Crying Eagle Brewing Company is Southwest Louisiana's only craft brewery. Pair your choice of pizza with one of their refreshing brews and relax to the sound of local music being played in their beer garden. You can even test your luck in a game of washers or cornhole with your friends!
Fire & Oak
Chef Andrew Green's newest restaurant, Fire & Oak, is tucked away in Oak Crossing – an enchanting nook in South Lake Charles complete with majestic oaks draped with lights. The patio is the ideal place for meeting friends for happy hour and sharing their coveted appetizers such as fried burrata and charcuterie board. You can't go wrong ordering a blueberry mojito and relaxing while enjoying the breeze.
Luna Bar and Grill
Luna Bar and Grill is undoubtedly a Southwest Louisiana staple. They are known for their Luna Tuna, but Chef Dave Evans also knows how to curate the best live music from near and far. One of the most coveted seats in town, Luna Bar and Grill offers superb craft beer and an eclectic, hip atmosphere.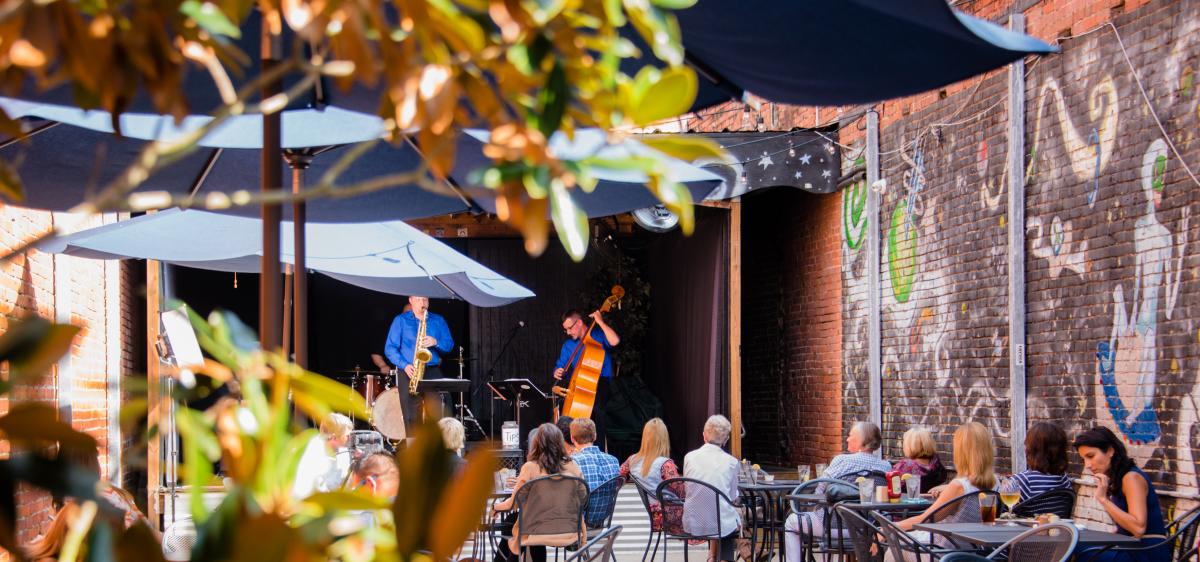 Rikenjaks Brewing Company
Rikenjaks' spacious patio fills up on Sundays for their Zydeco Brunch, but then again any day is a good day for chilling with your friends, family, and pets at this sweet spot. Indulge in Louisiana dishes such as alligator boulettes, a shrimp or catfish poboy, and even boudin! Rikenjaks is a hot spot in all seasons, but there's nothing like enjoying Louisiana cuisine and brews in the summertime!
Paul's Rib Shack Barbecue
Affectionately called "The Backyard", Paul's Rib Shack Barbecue's backyard is adorned with beautiful oak trees, twinkling lights, and the lingering aroma of smoked meat. Owner and BBQ master, Paul Pettefer, will make sure you leave with a full belly and feeling like family.
Captain's Table
This pet-friendly restaurant is quite the looker with an upper and lower decked patio, enhanced with flourishing greenery and draping lights. Whether you like them chargrilled, fried, or raw, Captain's Table's oysters are sure to please any seafood connoisseur.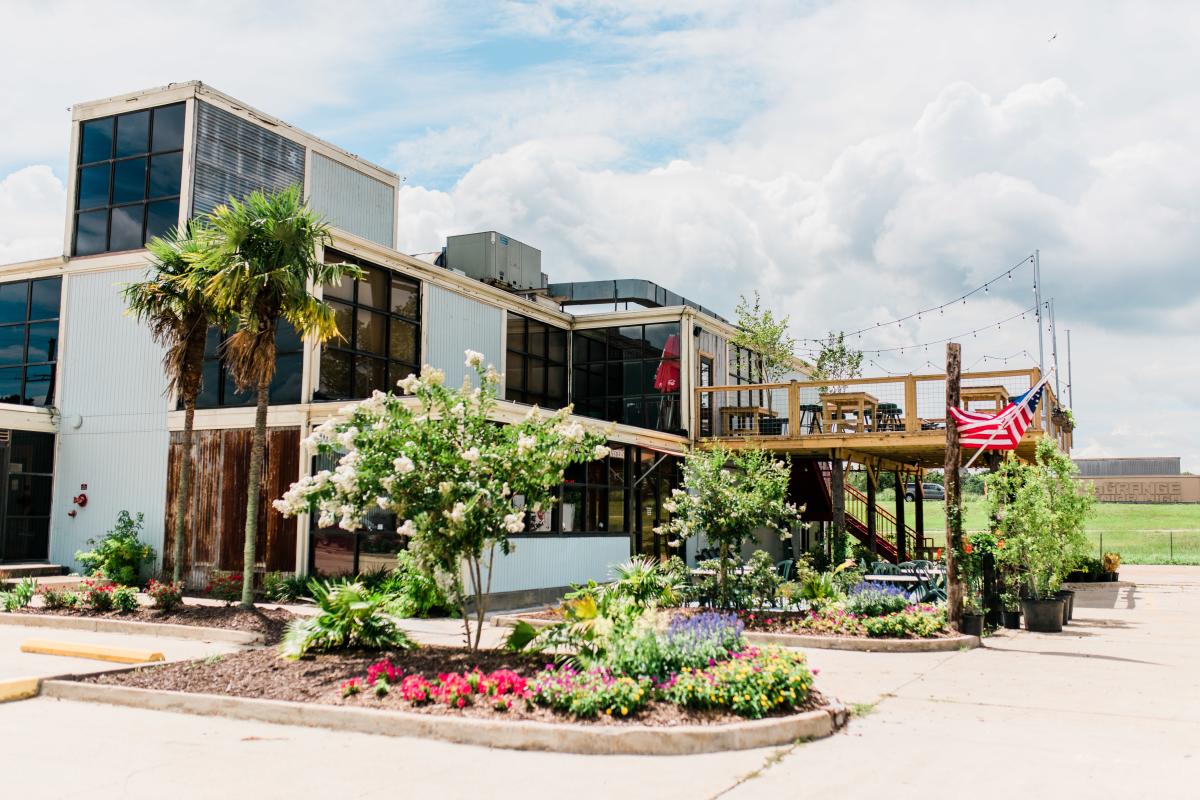 BeauxDines'
Our new kids on the block, Beauxdines', is a hit for those warm weekend afternoons when all you want is to experience the true Cajun joie de vivre. Their spacious patio boasts large fans and a covered roof to keep you cool during these hot summer days. Seafood is their specialty, so we suggest trying out their blue crabs and shrimp seasoned to perfection!