There is one in every crowd. You know that one friend who says, "Guys it's Friday, I can't eat that!" Usually, that friend is me! You see, I'm your typical, Catholic girl and if you're like me, on Fridays during our Lenten season, you can forget about eating red meat or poultry. But don't worry, you'll never go hungry in Southwest Louisiana – no matter the day of the week! I've put together some of my favorite places to visit during Lent, along with my menu picks.  
Friday Brunch
Blue Dog Café: Try the corn and crab bisque. It is rich and creamy and always hits the spot.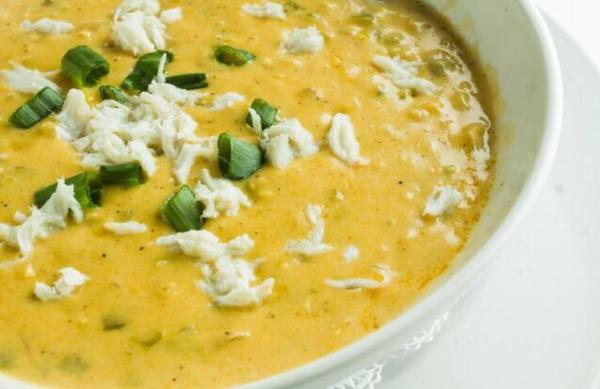 O'Charleys: The veggie omelet with a side of cream of tomato basil soup makes for a perfect breakfast/lunch combo. I personally love the Savannah crab cakes over corn, bacon, and tomatoes.
Casual lunch with friends
Steamboat Bill's on the Lake: You can never go wrong with their house potato. Plus, you can top it with fried popcorn shrimp or crawfish etouffee.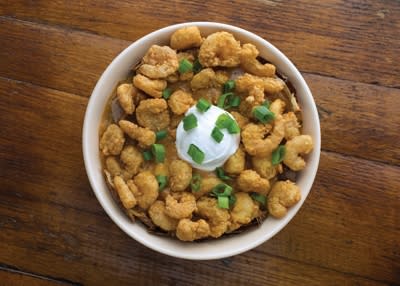 Novrozsky's: The shrimp ranch wrap is so good. Make sure you add avocados. DELISH!
Playdates with kiddos 
Walk-On's Bistreaux & Bar: I always get the Mardi Gras Mahi - blackened mahi-mahi topped with crawfish mushroom sauce, corn grits, onion strings, and garlic bread on the side.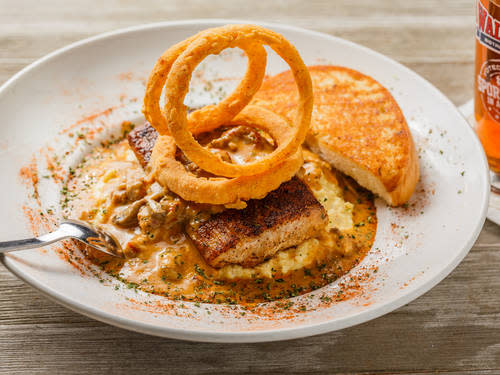 Walk-On's also offers a kid's bite-sized fried shrimp and catfish plate. Both come with waffle fries.
Darrell's: You can never go wrong with their mouthwatering shrimp po'boy!
Date nights
The Chart House: The grilled salmon topped with cabell. Cabell is an assortment of a lump of crab and lobster meat in a lemon shallot butter sauce. Yes, Please!
Restaurant Calla @ Walnut Grove: NOLA shrimp and grits are out of this world. The shrimp are HUGE! But do let me know if you get the grilled swordfish.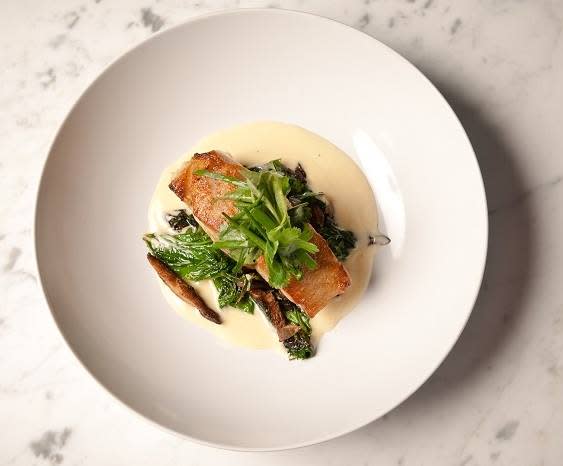 ON-The-Go
Sloppy Taco: Chipotle shrimp taco, fish taco, veggie vegan taco, oyster taco – you pick!
Wok D'lite: Shrimp fried rice and shrimp egg rolls. And even better, they have a drive-thru for your convenience.
There are also dozens of seafood restaurants to choose from. Shrimp, crawfish, fried catfish and redfish, crabs, and oysters – all fresh and locally sourced. AND did you know, alligator is considered a Lenten friendly meal? So, go ahead and get a double order of those alligator bites! (These are from Jack Daniel's Bar at L'Auberge)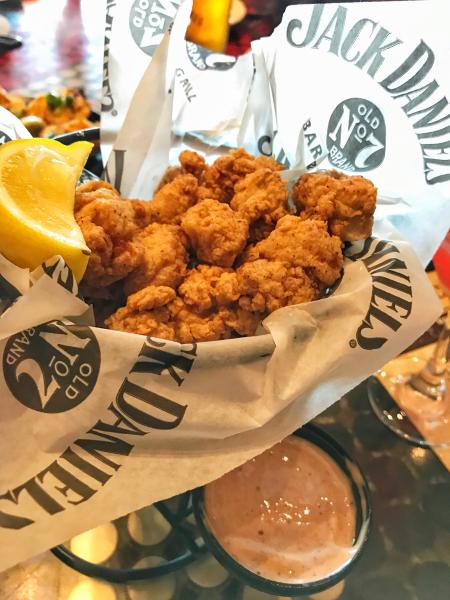 With all these goodies to choose from, you can rest assured you will have the best eating experiences this Lenten season!