If you are looking for restaurant options during Lent, there are several places to eat in Lake Charles that have special options to discover. Not to mention—March through Easter, April 9—is directly in the heart of crawfish season! Crawfish is being boiled at eateries throughout Louisiana's Playground whether you are interested in dining in or taking boiled crawfish on the go for a picnic to soak in the Southwest Louisiana springtime weather! (Unless you gave up crawfish for Lent, this is a perfect seafood option!)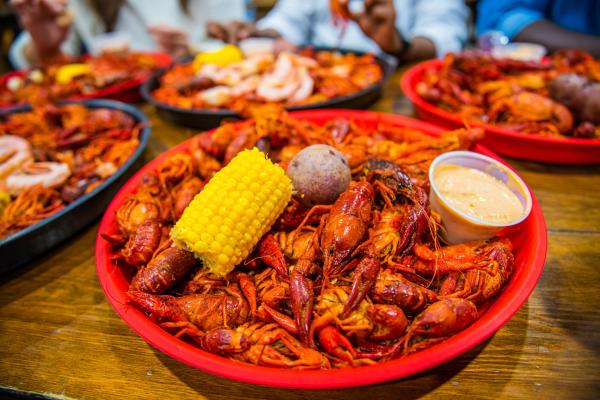 When thinking about seafood, you might not necessarily think of Casa Manana Mexican Restaurant, but they have an entire menu dedicated to Lenten specials. With thirteen items to consider, you can taste everything from a seafood burrito dinner to shrimp tacos or chipotle fried fish court bouillon to a grilled shrimp salad.
Coffee:30 has a complete special Lent menu which features crawfish beignets, crab cake breakfast bowl, crawfish potato bowl, jazzed up crab cake with fried green tomatoes, the sea time crab cake burger, and the crab cake Lake Charles!

Along with their spectacular seafood platter and shrimp tacos, Crying Eagle Brewing will be serving up shrimp and grits on Fridays during Lent. As a bonus, you can also find the shrimp & grits on the new Sunday brunch menu.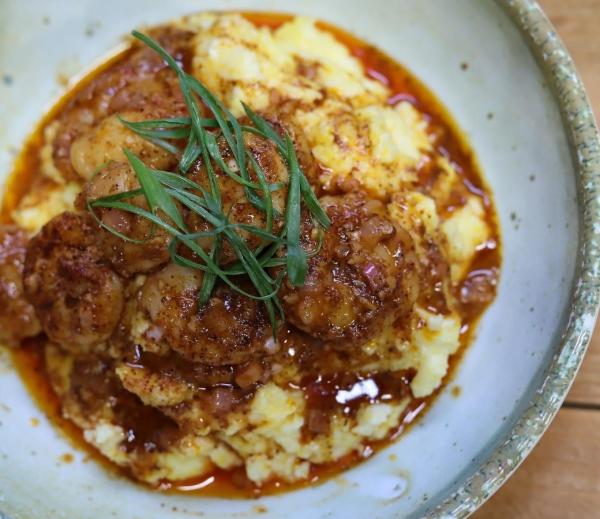 Big Daddy's Sports Grill is cooking up fish, shrimp, soft shell crab, boiled shrimp, crawfish étouffée, crab cakes, and salmon patties if you are looking for a seafood alternative. In addition to shrimp po-boys, Leonard's Food Quarters has a fish sandwich with homemade tartar sauce on a buttery bun for the Lenten season.
Salmon dishes are on the menu at Chart House and Landry's Seafood. The Smoked Salmon Egg Benedict features fresh poached eggs, dill hollandaise, asparagus, and it is served with Chart House hash brown casserole. The Salmon Saltimbocca at Landry's is seared and accompanied by fettucine tossed in a crispy prosciutto, bacon, mushrooms and finished with a tomato-sage cream sauce.
For a fine dining option, Vic & Anthony's Pan Seared Halibut is a mouthwatering dish with parsnip puree and heirloom vegetables, topped with king crab and saffron cream sauce. Or, for more casual options, Mural's Kitchen is a perfect place to experience traditional Southern Lent-friendly recipes as well as locally sourced bread and croissants made by Helen St. Bakehouse.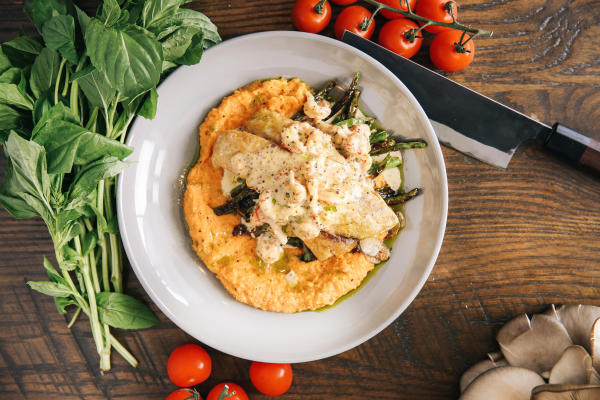 Located downtown, The Villa Harlequin has an array of selections for the season including the award winning Seafood Gnocchi pictured above. Several dishes include Prosecco Risotto with flash fried oysters, Creole Tomato Bisque with basil lump crab, the Villa Barbecue Shrimp, and a fried redfish sandwich - to name a few. 

Also in downtown Lake Charles, Pujo Street Cafe has two Lenten specials with their fried catfish sandwich on house-made brioche with lettuce and a house-made tartar sauce. Or, you can enjoy a lobster salad roll on house-made split top bun. You can order it regular or spicy, drizzled with spicy mayo. Each special comes with a side.
Finally, 121 Artisan Bistro has weekly Lenten fish specials that will change weekly including Mona Lisa Shrimp and crab pasta, Diavlo Shrimp and crawfish pasta, flash fried oysters topped with lump crab, and parmesan crusted shrimp. There is an array of menu items at The James 710 from appetizers such as crab rangoon gratin and roasted beet hummus, soup/salad combos including blue crab bisque and shrimp remoulade to tacos/sandwiches or entrees like Mahi Mahi Kebob to wild Idaho rainbow trout - just to name a few.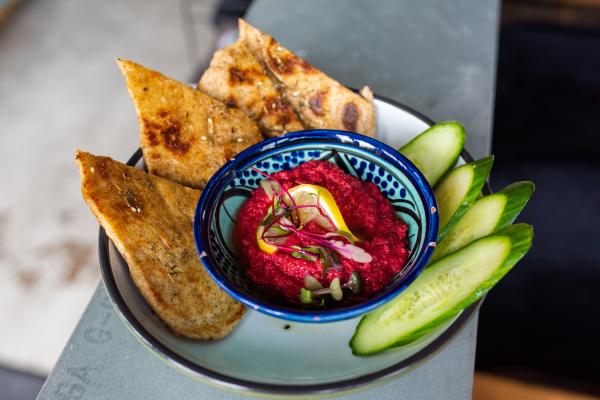 Nina P's is another local restaurant with a special Lenten menu including dishes with variations on redfish, crab cakes, crawfish, and shrimp. Restaurant Calla has corn-crusted redfish as well as Snapper Oscar with jumbo crabmeat.
In addition to the restaurants listed above, the proximity to the Gulf of Mexico coupled with fresh and brackish waterways, make Louisiana's Playground abundant in seafood options. Check out places to eat seafood in Southwest Louisiana.