You don't have to be Irish to appreciate a Celtic celebration! We've rounded up Lake Charles' family events, live music, pub crawls and drink specials – whatever you're looking for this St. Patrick's Day, Lake Charles has it!
St. Patrick's Party @ MacFarlane's Celtic Pub
Top o' the mornin' to ya! MacFarlane's Celtic Pub kicks off EARLY with their annual St. Patrick's Day Celebration at 6 a.m. on Saturday with a traditional Irish breakfast of cooked meats (bacon, sausages and black and white puddings), eggs, vegetables and of course potatoes. There will plenty of beverages too. Beer and spirit connoisseurs will appreciate the full day of scheduled tastings that include beer, scotch, gin, whiskey and vodka. Over 53 items to sample for only $5 per tasting group.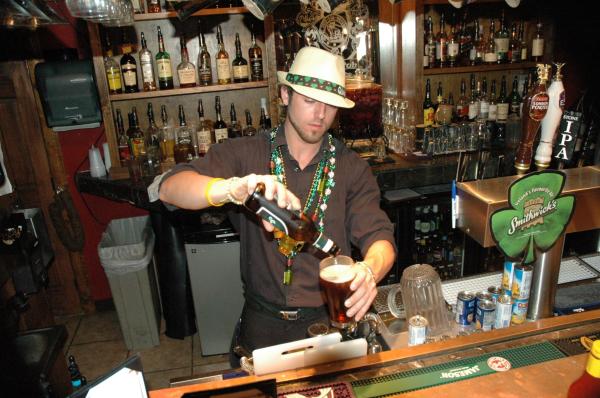 Pub Crawls
Lake Charles Happy Hour Rotary Pub Crawl
Be ready to paint the town GREEN with the 2nd annual Happy Hour Rotary Pub Crawl. This pedestrian-friendly crawl will have you drinking your way through downtown Lake Charles. Locations include Sloppy's Downtown, OB's Bar & Grill, Charleston Bistro & Bakery, Blue Dog, Crystal's, Luna Bar & Grill, Pujo Street Cafe, 1910, Blue Dog, Botsky's, Pops and Rockets and more. During the Pub Crawl enter to win the pub crawl's photo contest by posting pictures include #servicewithatwist.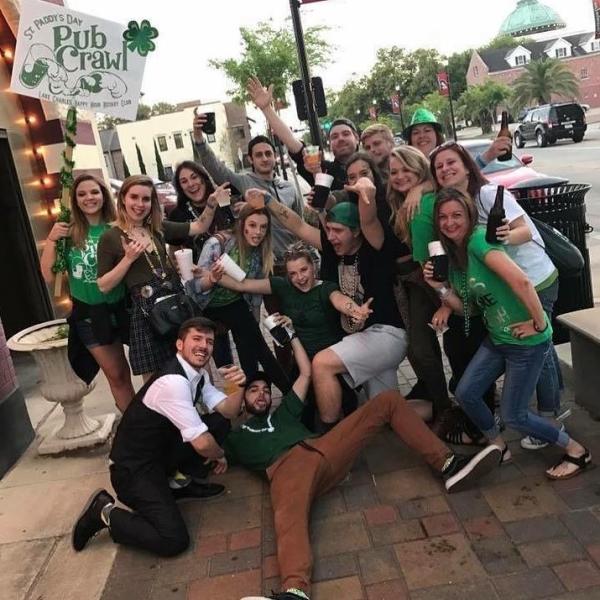 Pub Crawl Extravaganza
3 miles in 3 hours! The Hellfighters Combat Challenge Team has put together an evening of fun – all benefiting the Southwest Louisiana Firefighter's Association. Start your shots at Rikenjaks, then follow the group to the remaining 8 bars for free shots, drink specials and the closeout party at MacFarlane's Celtic Pub.
St. Patrick's Green Hat Fun Run – Walk – Crawl
Grab your tweed, Irish flat caps or your fanciest leprechaun top hat for a run/walk/crawl with CHRISTUS St. Patrick Hospital. This Green Hat Fun run/walk/crawl is 100% family friendly with all each location several alcoholic and non-alcoholic beverages as well as appetizers. Locations include 121 Artisan Bistro, The Plaid Pig; inside the Lake Charles Transit Center, 1910 Restaurant and Blue Dog Café.
Fitness
Shamrock Shaker
This is not the shamrock shake you drink! ProjectFit wants you to shake it at their St. Patty's Day Zumba Party! Wear some green, SWEAT A LOT and have fun!  
Lake Area Runners 3 Miler
This run starts and finishes at Athlete's Corner and is a great race for the whole family. Overall winners will receive a free pair of shoes! Now that is a runner's pot o' gold!
Live Music
Lone Star Bagpipe Band
MacFarlane's Celtic Pub
It's just not a St. Patrick's Day Party with bagpipes! Lone Star Bagpipe Band will play at MacFarlane's at 1 PM on Saturday. Other entertainment includes Farouche, Gary Shannon, Robert Hebert, local DJs, and the Lake Charles International Dance Company.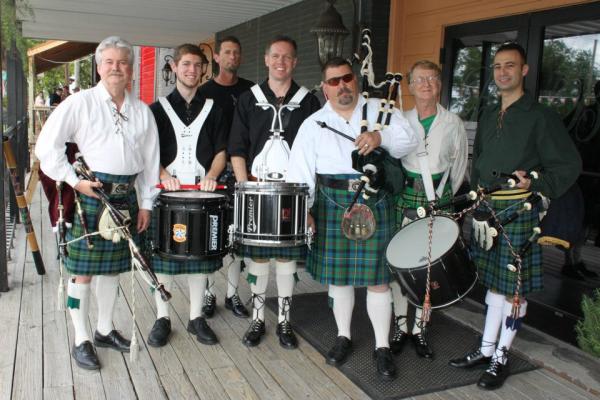 The 4 Leaf Clover
Sloppy's Downtown
The party doesn't stop until the leprechaun drops at Sloppy's lineup of musical guest The Cards, Nathan Horton, Bear Gritty and Paws the Cat. Lake Charles Comedy will also be hosting a comedy hour. $10 at the door.
The Flamethrowers
Blue Martini – Golden Nugget
Get lucky with live entertainment by Lake Charles' favorite hometown band, The Flamethrowers!
Food & Brews
Crying Eagle Brewing Co. 
For those of you who celebrate with green beer, look no further than Crying Eagle. They will be dyeing their Louisiana Lager green special for St. Patrick's Day. You'll also find two new Irish inspired beers on tap: Irish Dry Stout & Dirty Murphy Irish Ale.
Charleston Bistro
Thank your lucky charms and treat yourself to $5 BOGO St. Ritas!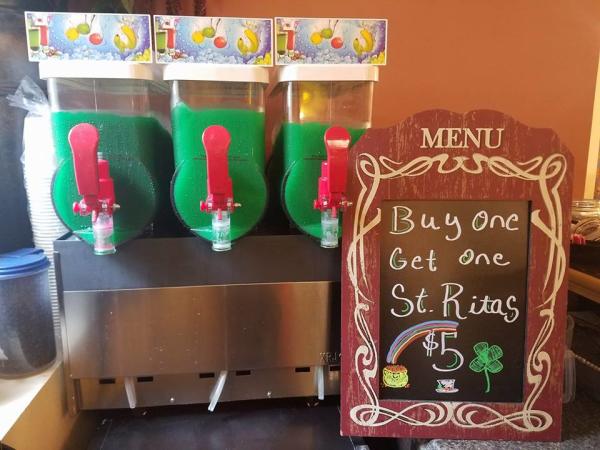 Pops & Rockets
You'll find me at Pops & Rocket's enjoying their latest creation of mint ice cream and Lucky Charms cereal. Sure, to be Magically Delicious!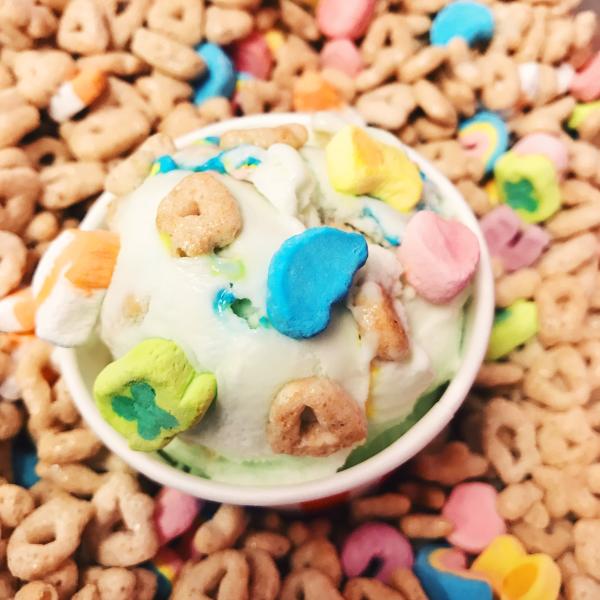 *Special Message: Don't Drink & Drive
Call a sober friend, bring a designated driver or Call a local cab company for a ride home. Tip: Keep cab fare in a rarely used pocket in your wallet or purse. At the end of the night when you think you don't have any money left, go to that hidden pocket -BAM! -you have money for a safe ride home. Make sure you download the Lyft app for your phone.