Irish or not...somehow, someway...most of us have celebrated St. Patrick's Day. Some of us just want an annual sip of green beer and a hint of green clothing, while others take pride in flamboyant costumes and dedicate a night to bar-hopping. Maybe you fall somewhere in the middle, but Lake Charles offers a slew of events, experiences, eateries, and other things to do that cater to your preferred St. Patrick's Day traditions, whether you're Irish by blood or Irish by beer.
Celebrate Love O' the Irish in Lake Charles Year-Round
417 Ann St., Lake Charles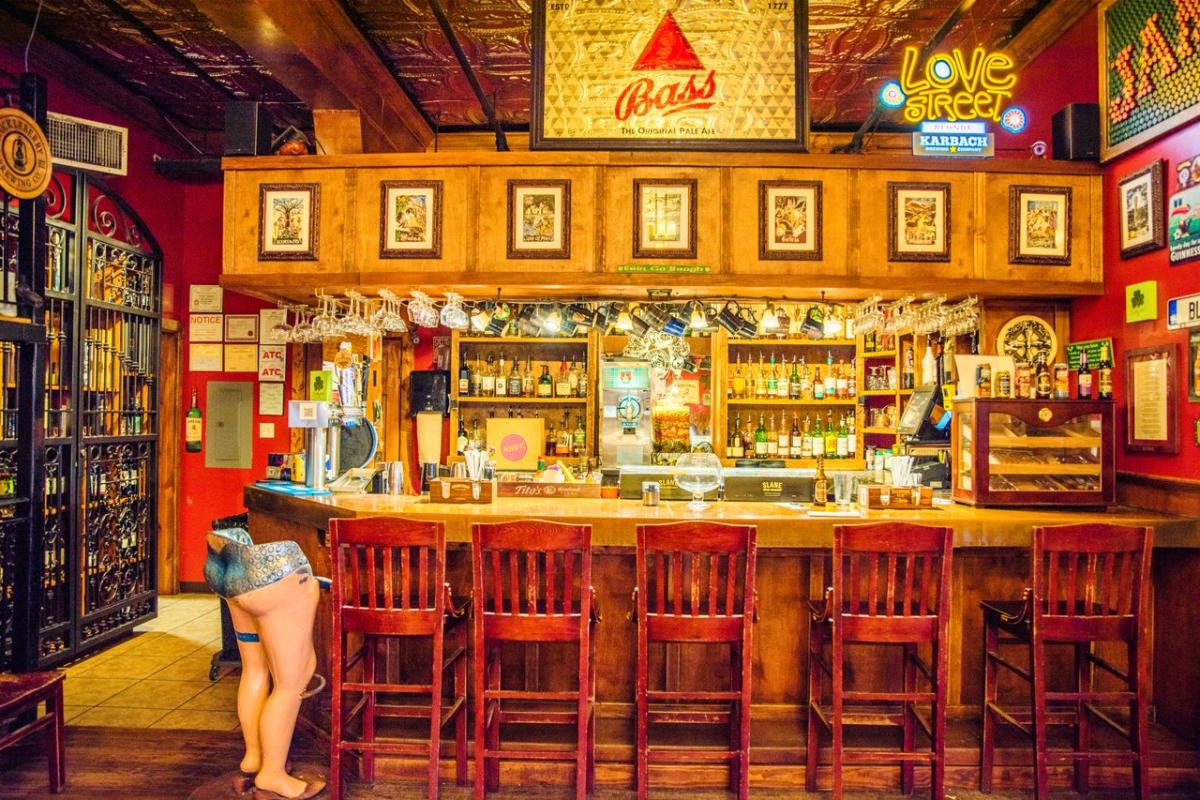 Every day is St. Patrick's Day at Macfarlane's Celtic Pub. They have over 140 beers and the widest selection of Irish whiskey in the region. MacFarlane's offers a variety of Jameson Irish Whiskey and are known for their award-winning Voodoo Bloody Mary. A prized establishment by locals, this bar is a four-leaf clover hidden in plain sight, honoring Irish arts and ales year-round. If you get hungry while you're there, try the Macfarlane burger or the seafood cakes. They have an annual St. Patrick's Day celebration. Click here for more event details. MacFarlane's is open Monday-Thursday, 11 a.m.-9:30 p.m.; Friday-Saturday, 11 a.m.-midnight; and Sunday, 10 a.m.-3 p.m. for brunch. 
March 1-31, 2023 - A Full Month of Shamrocks & Shenanigans
Green Hat Taste of Southwest Louisiana 
Various Locations
While some want to celebrate St. Patrick's Day on March 17 and some embrace their Irish lineage year-round, Lake Charles provides a happy medium for holiday fanatics - Green Hat Taste of Southwest Louisiana. Locals and visitors alike can indulge in the unique and authentic flavors of Lake Charles throughout the month of March by taking advantage of special offers at participating restaurants. This self-guided event gives foodies the opportunity to restaurant-hop at more than 10 locations for a chance to win a prize. Registration is $50 and includes a t-shirt. 
Thursday, March 16 – St. Patrick's Day Pre-Game 
Lake Charles Civic Center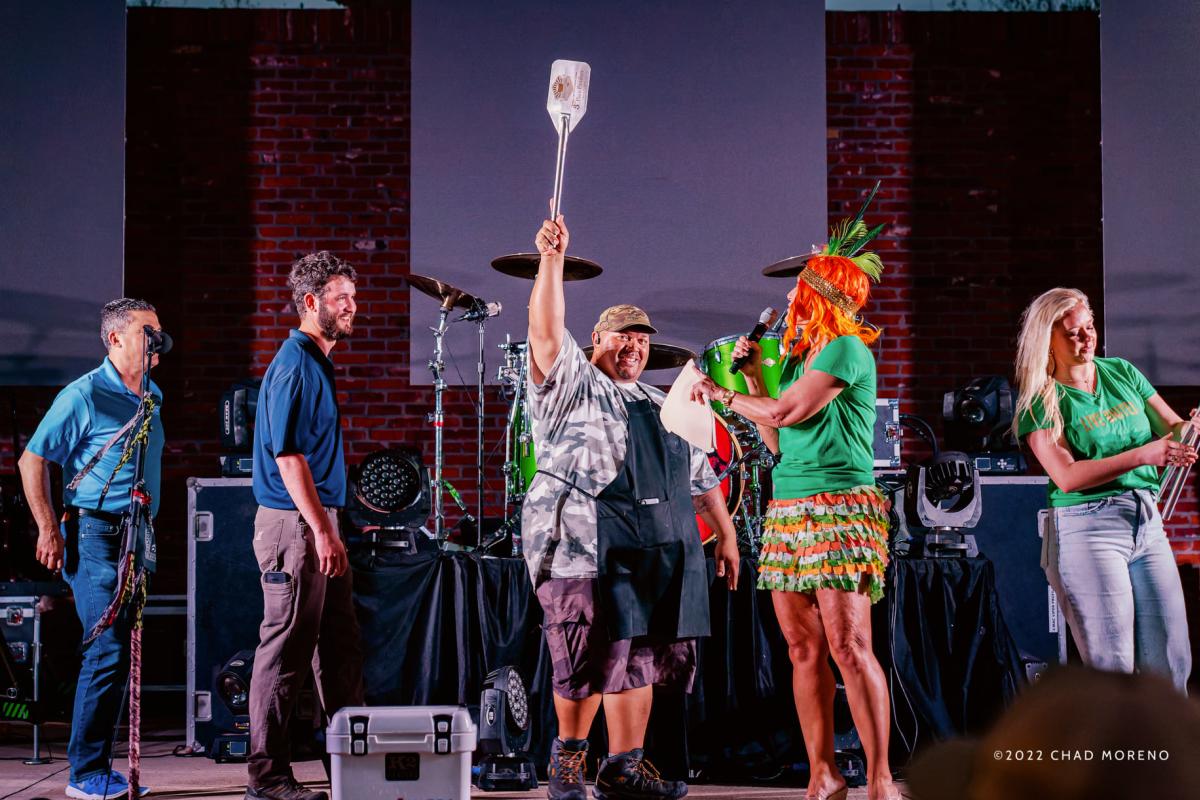 United Way of Southwest Louisiana's is serving jambalaya and pastalaya at the Battle for the Paddle Cook-Off this year. This St. Patrick's Day themed events features two cooking competitions, reserved children's zone, live music, green beer, costume contest, and more. General admission is free, but if you want to taste the food, there's a wee bit of cost for sampler tickets, which are priced at $10-$15.
Friday, March 17 – Party on St. Patrick's Day!
Arcade Amphitheatre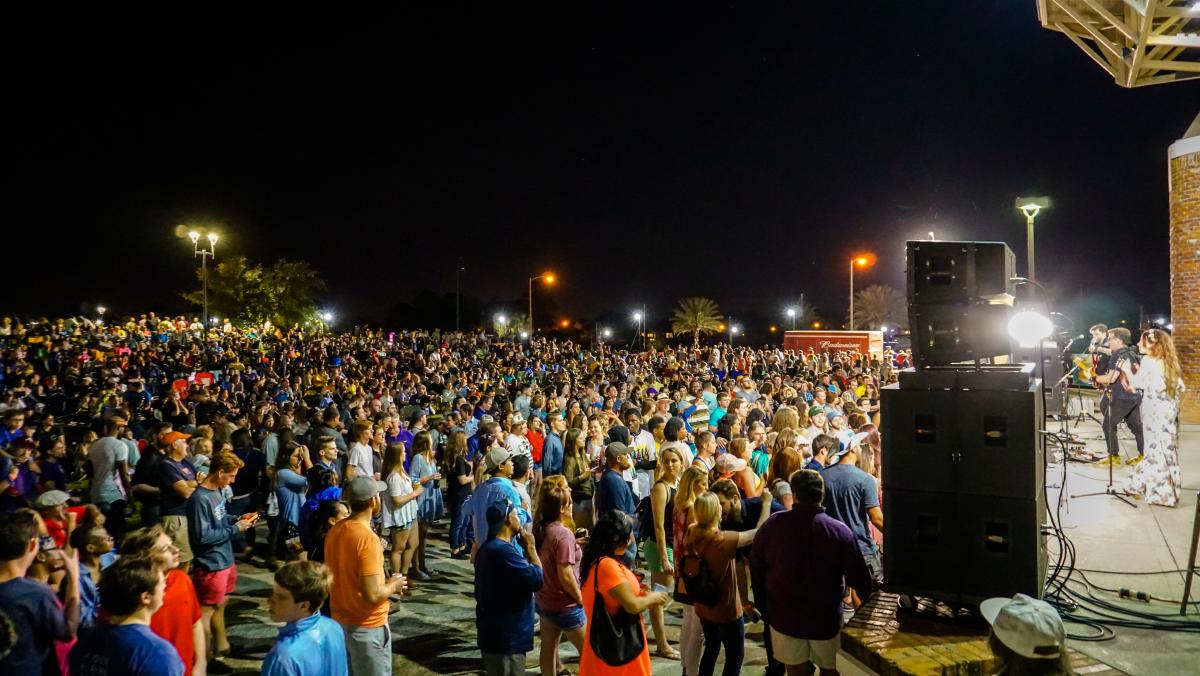 This popular outdoor event is the unofficial corridor to Lake Charles' spring season. With comfortable weather, an impeccable sunset, live music, and food trucks lining the crowds, it's a party for everyone. Local musicians take the stage and take over the town every Friday for three weeks straight. This year, the concert series launches on St. Patrick's Day. Live at the Lakefront is scheduled for March 17, 24, and 31 from 5:30 p.m.-10 p.m. Admission is free.
Crying Eagle Brewing Company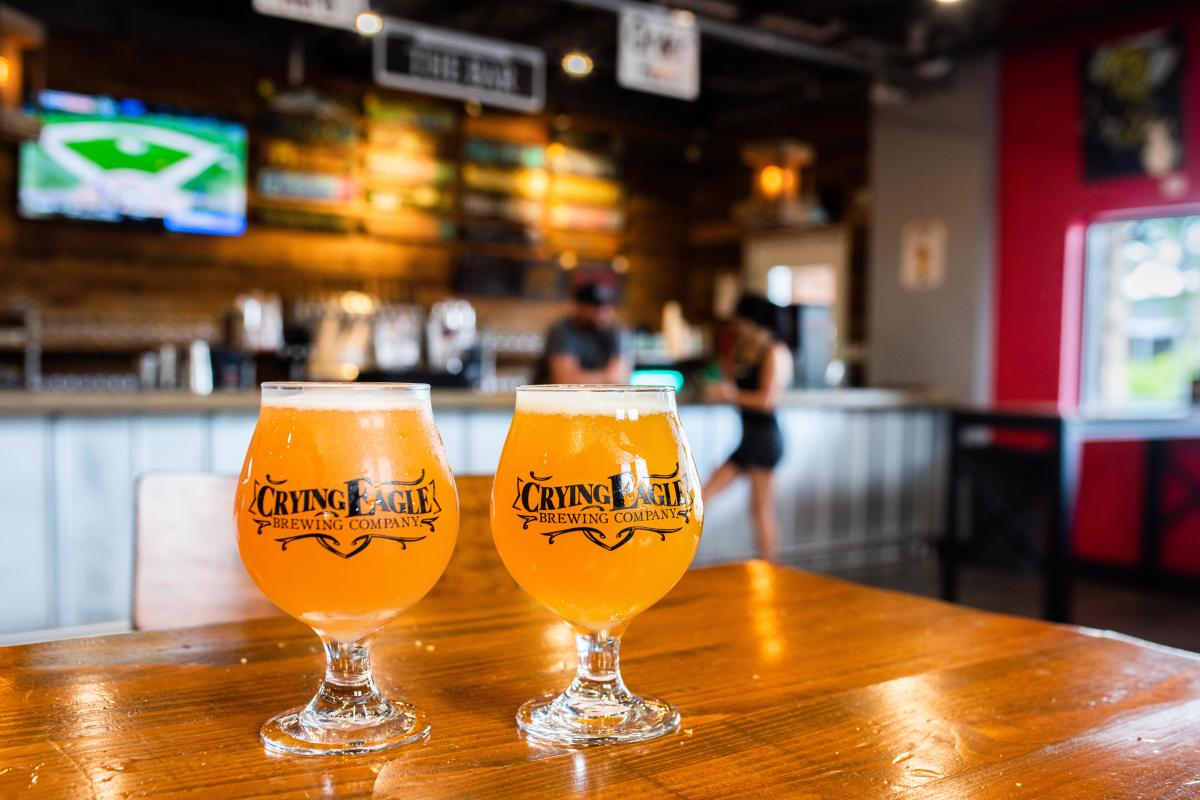 Known for their impeccable beer flavors, family-friendly and pet-friendly atmosphere, brick-oven pizzas, and interactive events, Crying Eagle Brewing Company is an easy choice for St. Patty celebrations. This craft brewery is hosting a stand-up comedy show, starring local comedians: Jamal Rahal, Chelby Morgan, Dean Allen Stanfield, and host, Jacob Guidry. Headlining the show is Patrick Eady, a stand-up comedian from Houston who has a reputation of being real crowd pleaser. The show takes place on St. Patrick's Day and begins at 8 p.m. Tickets are $10-$15. Must be 18 or older to attend.
MacFarlane's Annual St. Patrick's Day
MacFarlane's Celtic Pub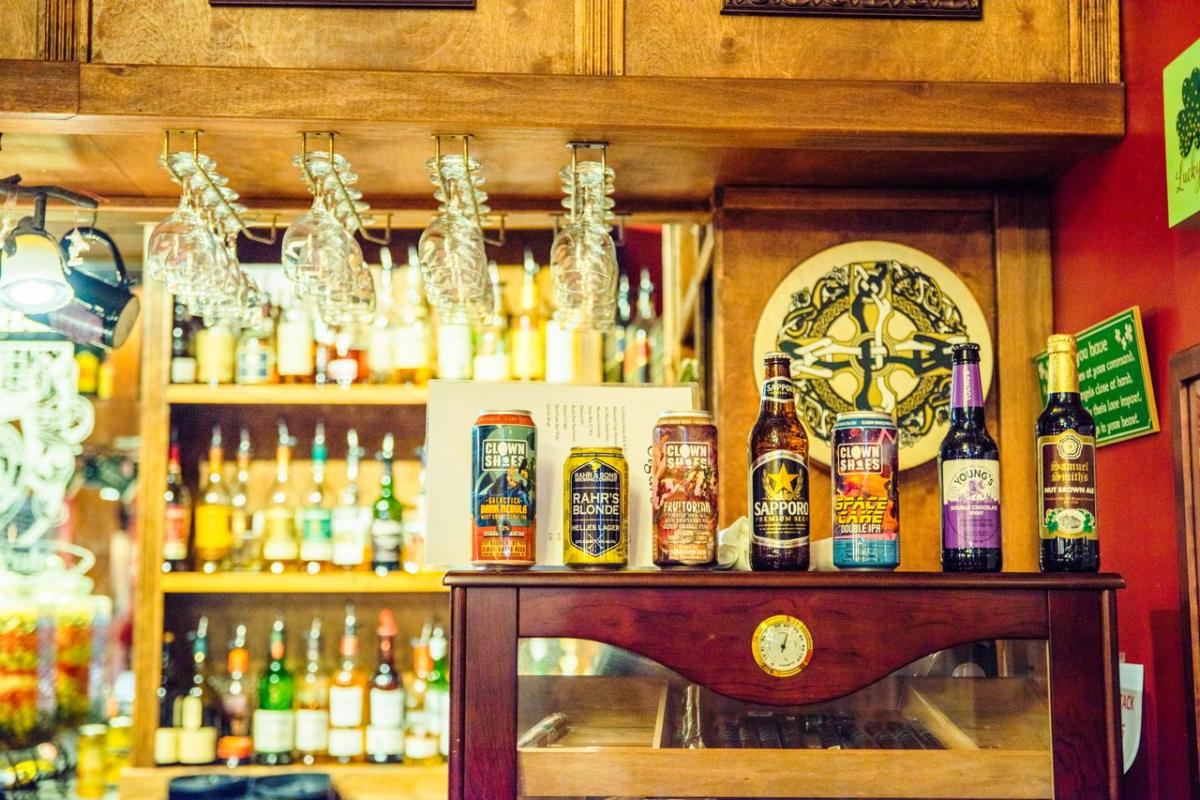 You've probably never celebrated St. Patrick's Day like this before. At MacFarlane's Annual St. Patrick's Day event, prepare to eat, drink and transform into a leprechaun by end of day. This event offers St. Patty lovers an all-day celebration beginning with a traditional Irish breakfast, midday cocktail tastings, Celtic games and live music throughout the day, various pub crawl specials and more. This event begins at 5:30 a.m. on St. Patrick's Day.
Saint Patrick's Day Party at Juicy's Lounge
Juicy's Lounge
After a long work week and work day, celebrate St. Patrick's Day at Juicy's Lounge with a live DJ, free crawfish, green beer specials, hookah options, and more. This 30 and up, R&B and hip-hop lounge is known for offering Lake Charles music lovers an opportunity to unwind with old-school and up-to-date hits. You can hangout in the lounge or on their patio to vibe out with the song selections from the DJ. The event takes place on Friday, Mar. 17 from 5 p.m. to 1 a.m. Admission is free. 
Downtown Lake Charles
Be prepared to paint the city green on this St. Paddy's Day Pub Crawl event, complete with eight stops at popular bars and restaurants in downtown Lake Charles, including MacFarlane's Celtic Pub. This walkable district is perfect for bar-hopping and includes a wristband that grants the participant access to drink and food specials, free admission to Panorama Music House, and holiday swag. The event takes place on St. Patrick's Day, 6-9 p.m. Tickets are $15. Wristbands are $35.
St. Patrick's Day Menagerie
Library Riot
This local dive bar gives the area an opportunity to unwind in a low-traffic, easy-going atmosphere with all your favorite bar activities including juke box options, pool tables, and slot machines. However, The Library Riot is adding a unique twist to St. Patrick's Day this year by encouraging guests to wear green and dress as their favorite animal in honor of the band playing that evening, Bear & The Forest Friends. Food will be provided by Herby Eats. The event takes place on Friday, Mar. 17 and begins at 8 p.m. Admission is $10.
Saturday, March 18 – Try to Keep Up With the Local Leprechauns
St. Patrick's Day Pub Crawl
Various Locations
Whether you missed the festivities the day prior or you're trying to keep up with the local leprechauns, Lake Charles is offering a second round of St. Patrick's Day fun on Saturday, Mar. 18 with another pub crawl. This three-mile bar-hopping event includes 10 stops and 10 shots, drink specials, and wraps up with a party at Panorama Music House. The offers will begin at 4 p.m. Wristbands are $30. Proceeds will contribute to Southwest Louisiana Firefighter's Association.
Win a Pot 'O Gold at Lake Charles Casino Resorts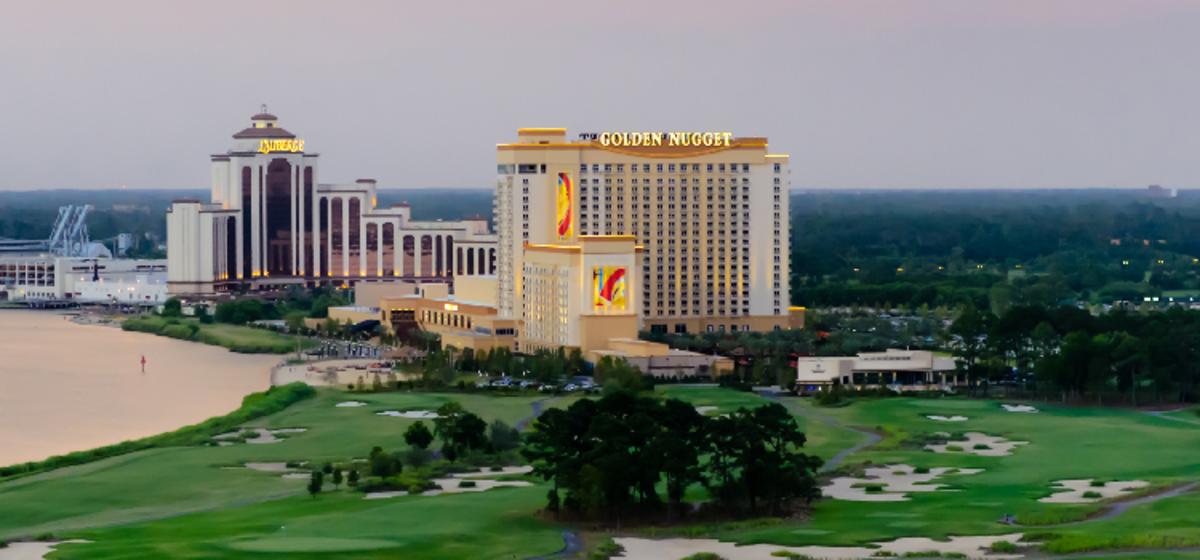 Instead of just wearing green, make your St. Patrick's Day memorable by winning some green money at one of Lake Charles' casino resorts: Delta Downs Racetrack, Hotel & Casino in Vinton; Golden Nugget Hotel & Casino in Lake Charles; Horseshoe Casino & Hotel in West Lake, L'auberge Casino Resort in Lake Charles. Green, gold, and good times is always in style at these casino resorts. They're open 24 hours a day with non-stop gaming and entertainment. While everyone else is galivanting around the city dressed like leprechauns, gulping down pints of green beer, and bar-hopping throughout the night, you may actually discover a pot o' gold on the casino floor.