Things to Do for a Guy's Weekend
For a bachelor party of epic proportions, which could include such exploits as a guided fishing trip, an ultimate brewery experience, an array of water sports, live music, lazy rivers, golf, or indulging in some of the best seafood, burgers, barbecue, and adult beverages – keep reading! In Louisiana's Playground, your buddies will find something they love while you blow off steam before tying the knot. Check out suggestions that can be added to your legendary bachelor party list.
1. Bachelors' Night Out:
Sports fans will love the food and drink options at DraftKings at Golden Nugget, Barstool Sportsbook at L'Auberge, and Caesar's Sportsbook at the Horseshoe. All three are well appointed with wall-to-wall LED screens to keep up with multiple games, and while you're at it, take advantage of delicious burgers, flavorful wings, gourmet pizza, oysters, ice-cold beer, and much more. For live music and dancing experiences on-site, Blue Martini at Golden Nugget has a thriving nightlife scene.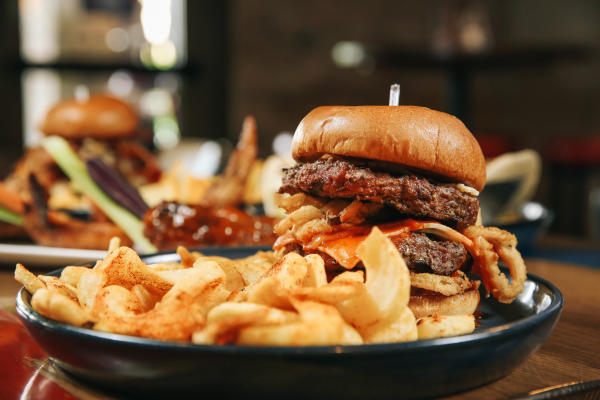 If you want to take the party downtown, Panorama Music House is a beacon for live music from a wide variety of artists. Panorama has quirky and vintage décor with nods to great musicians who have trailblazed new sounds spanning generations. Next door is Panorama Music Exchange, with vintage items for sale.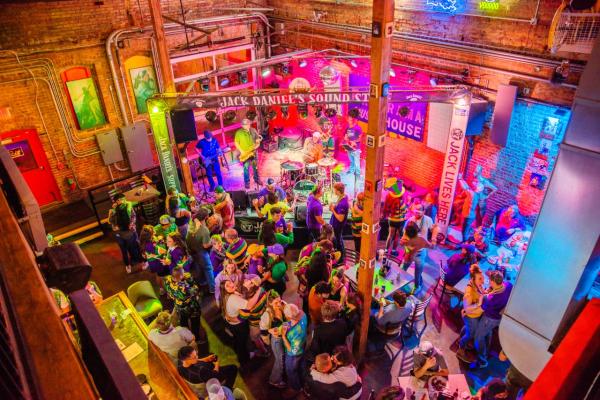 Crying Eagle Brewing has a variety of brews, drinks, and food items that pair well with a beer in The Bistro, with everything from stone-fired pizza to grilled oysters to burgers. You can also listen to live music, hang out in the taproom or beer garden, or play a round of corn hole or two. Crying Eagle also offers tours for beer aficionados, and during the summer months, Crying Eagle presents a popular summer concert series. You can also enjoy a boozy brunch on Sundays.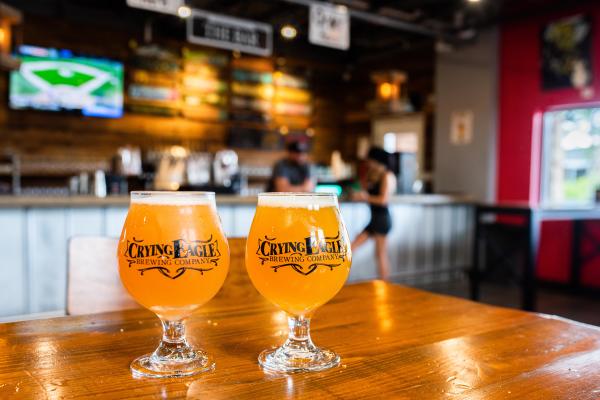 The Frosty Factory can be entertaining, especially if someone in the group is a karaoke fan. Yes, have a daiquiri, and then sing some of your favorite songs that remind you of your ill-spent youth! Midtown, another favorite hidden gem is Gayle's Shot Bar, where you can also enjoy a full bar and pool tables.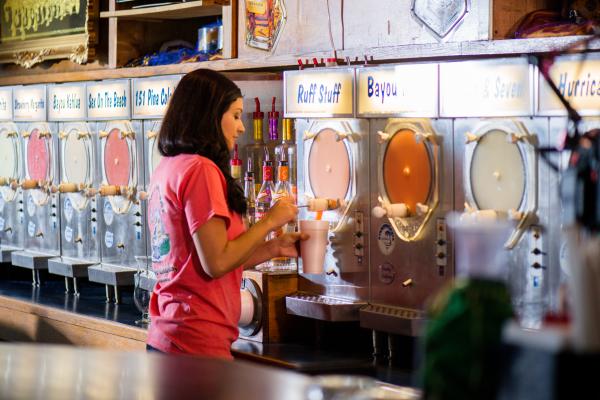 Sometimes, momentous occasions are celebrated over a cigar. At the Cigar Club, your party can enjoy a smoking lounge with a full bar offering fine scotches, bourbons, martinis and a great selection of beer. Sink into the leather chairs and reminisce about the glory days and hilarious stories.

2. Live It Up with a Resort Stay:
Staying in style is easy in Louisiana's Playground. L'Auberge and Golden Nugget are side-by-side luxury properties with a lighted boardwalk that connects the two so that you can easily explore both. During the warmer months, it's fun to float along in the lazy rivers, or even enjoy a game of volleyball or grab a bite from Bill's Burgers on the beach.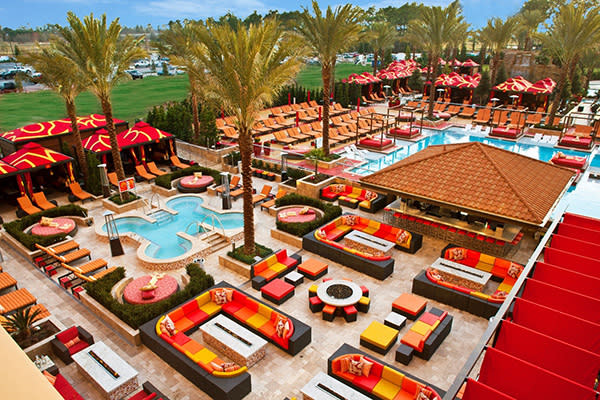 At L'Auberge, your group can make appointments at 1740 Barbier for scotch or bourbon and a shave. Here, you can get a manicure, pedicure, or shoeshine (just in case your big wedding day is close to your big weekend with the guys!)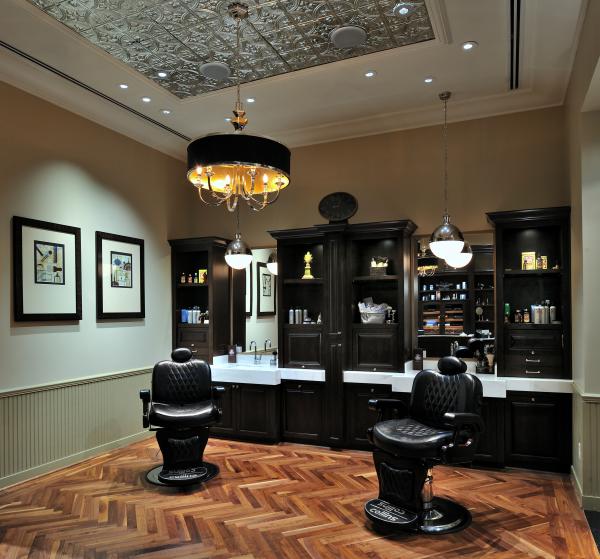 On the other side of the lake, Horseshoe Lake Charles features The Brew Brothers, Slice Pizzeria & Pasta, and 7 Seven Noodle Bar. The sophisticated Four Suites Bar has handcrafted cocktails and the latest bar top video poker – in addition to the casino floor. If you are more into horseracing, you can check out Delta Downs Racetrack Casino Hotel in Vinton.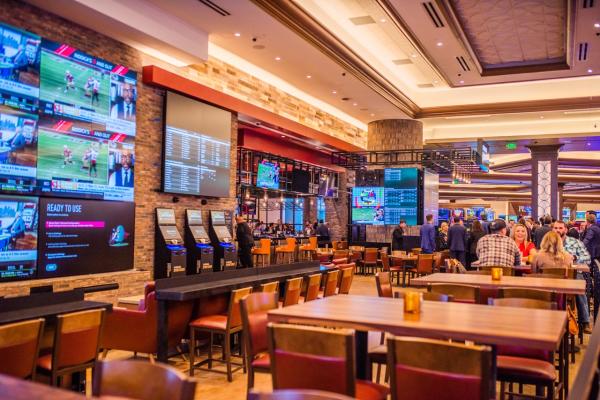 '
3. Dive Into the Outdoors:
Sometimes, it's just good to get down to basics and enjoy time with your friends doing something active in nature. There are guided fishing and hunting trips that can be exhilarating, especially with local experts who can take you to some of the breathtakingly gorgeous natural surroundings in Southwest Louisiana.
For other active pursuits, kayaking with Lake Area Adventures is great fun. You can rent kayaks and have them delivered to your launching point, or you can take guided tours or even enjoy boat rentals. For boat tours, a Lake Area Adventures captain will take your group of friends on a personalized tour to check out the local waterways.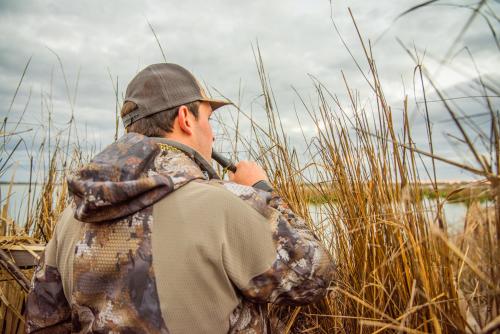 If your group of bachelors are golf fans, Louisiana's Playground features a variety of offerings. Check out Contraband Golf Club at L'Auberge, which is designed by world-famous Tom Fazio; the Country Club at Golden Nugget, which is an award-winning course; the newest addition of Mallard Golf Club for a Scottish links experience; and the National Golf Club of Louisiana. At the National Golf Club, you can have a pre or post-traditional Cajun/Creole dinner at The Max Restaurant on site, complete with a screened-in porch for viewing the course with a cold one in hand. The Chart House at Golden Nugget has an elegant bar and dining space with a sweeping view of the course and iconic bridge, as well as outdoor seating with firepits. 
4. Eat Like There's No Tomorrow:
If you love eating out with your friends, this is definitely the bachelor party destination for you! During crawfish season, let's face it, you will not resist the temptation. Just driving past boil-n-goes, you can smell the spices in the air. A few selections to try are Steamboat Bill's, Seafood Palace, and Beauxdine's. Check out where to get crawfish in Southwest Louisiana for a full list!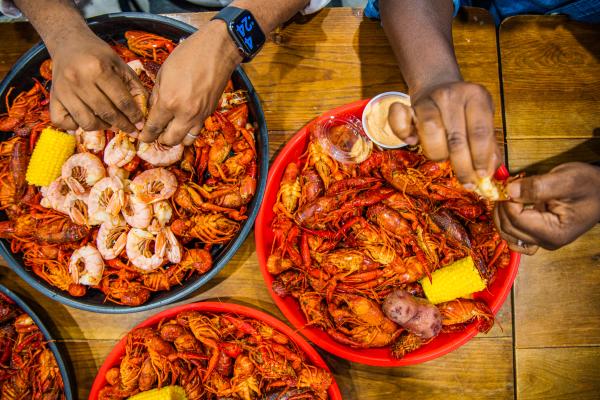 Breakfast can be hardy in Louisiana's Playground because we work hard, and play hard. So, brace yourself for Biscuits n Jamz or Coffee:30. Some of the decadent menu items at Biscuits n Jamz are absolutely mouthwatering, like bacon stuffed French toast, chicken & waffles, or a pork chop breakfast – they really have it all. Coffee:30 specializes in beignets, but you can get a cowboy breakfast bowl, pendulum pancakes, a crab cake breakfast bowl – you name it!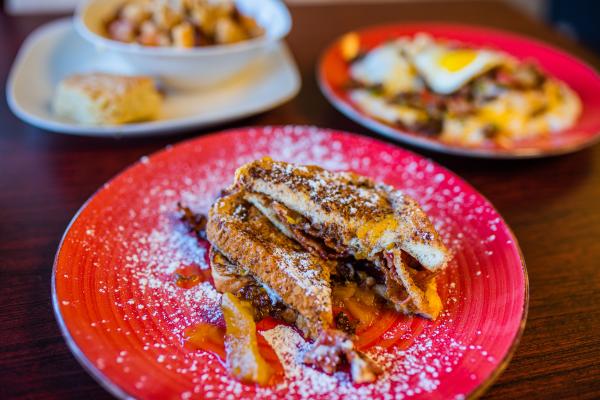 If you and the crew hit the snooze button a few times on Sunday morning, brunch is the way to go. Rikenjaks in midtown as a musical brunch under the oak trees. Luna Bar & Grill's Jazz Brunch is a popular selection in downtown, or for one heck of a Bloody Mary, you can feast your eyes on a local legend - the MacFarlane's Celtic Pub Bloody Mary!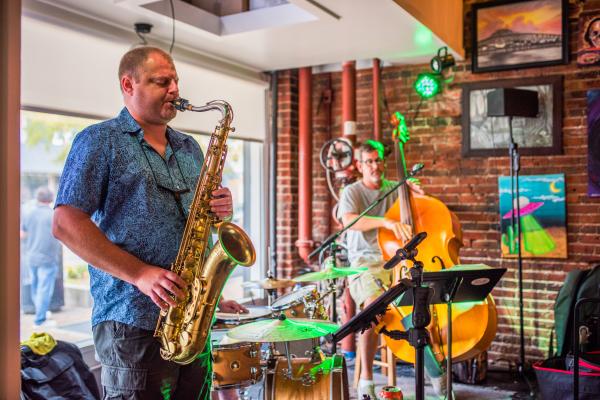 Lunch is on! The Darrell's special is one of the most sought-after sandwiches in Southwest Louisiana. People see mirages of this thing, and it leads them to Lake Charles! It's a must-eat lunch item. If you're in the mood for barbecue – check out Paul's Rib Shack from the "Bishop of Barbecue" himself. M Bar has wings – any way you want them, and if you are a sausage connoisseur, Insane Sausages will blow your mind with the creative infusion of meats and flavors.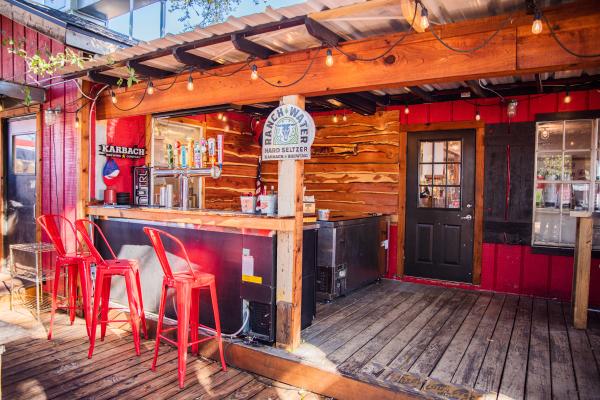 As far as a hidden gem is concerned, Area 337 features authentic Cuban, Spanish, Venezuelan, and Dominican dishes. Calla and James 710 have fresh, locally sourced ingredients and sophisticated drink selections, perfect for an upscale/casual dinner with friends.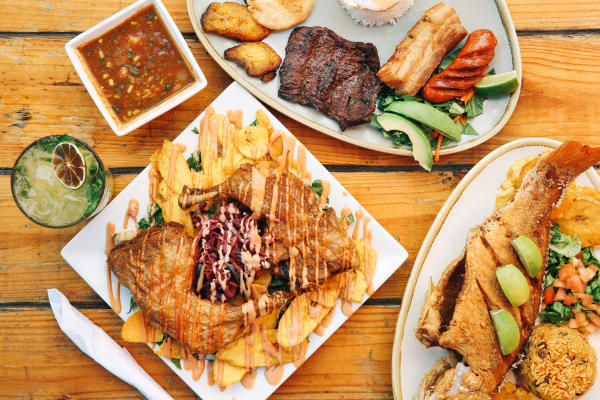 5. Taste Some of the Good Stuff at local Distilleries:
In addition to Crying Eagle and a behind-the-scenes beer tour, Bayou Rum Distillery east of Lake Charles and Yellowfin Vodka west of Lake Charles in Sulphur offer tours, and you can purchase products on-site for souvenirs from the trip. Both use Louisiana sugar cane in the process. Bayou Rum has several robust flavors, including Bayou Spiced, Bayou Reserved, and Bayou Pink, along with other selections. Yellowfin Vodka has a pure vodka product, and also Oaked Otoro. Oaked Otoro is similar to other aged spirits, but the biggest difference between it and aged rum or bourbon is that it's aged in stainless barrels using staves.
6. Get Your Game On!
Located right behind Crying Eagle Brewing, check out South Beach Volleyball. Complete with a bar & grill, South Beach is an oasis inside the city limits with white, sugar-sand courts. This is perfect for having an active evening playing volleyball and burning up some calories so that everyone can still fit into their tuxes!
If you and your friends like a challenge of solving a mystery and an adrenaline rush, try on Bayou Escape Rooms for size with a variety of experiences from Boudreaux's Diner, Dead & Breakfast, and Underground Casino, or Revenge. Escape Room Louisiana features The Manner, Grandma's House, and The Ship.
If axe throwing, dodgeball, laser combat, and pickleball are more your thing, Game 2 Life is the perfect way to get into the zone with friends before your big day. The property also features Shooters Bar & Grill, complete with specialty cocktails, brews, and specialty shots.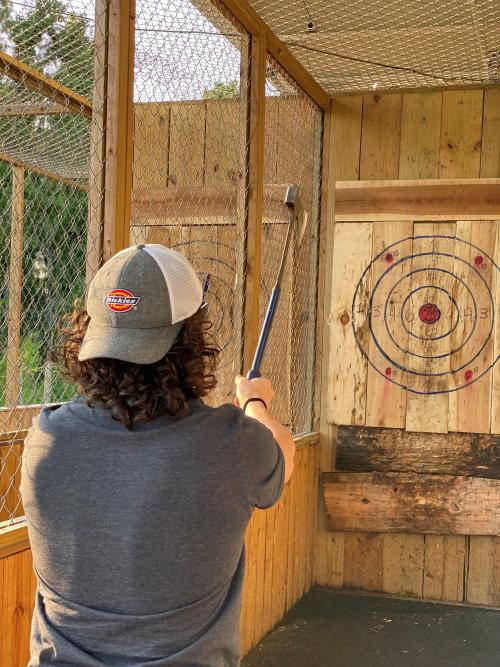 7. Limo Services for the Crew:
Whenever you're in Louisiana's Playground, you can get around in style by using limousine companies for your ride: Platinum Limousine or Limo Daddy. 
Be sure to follow #VisitLakeCharles and #LouisianasPlayground on social channels for even more inspiration for planning your weekend getaway with your crew before the big day!