Do y'all remember when we all took a stroll through Sulphur's Trail of Treasures: 9 Stops to Shop? Well, this weekend I took my own little adventure down the Trail of Treasures and made a stop by Flock of Five Gift and Art Emporium.
I got a chance to explore all 7,000 square feet of hidden treasures, with a little help from Flock of Five owner Lisa Reed (right) and Pam Lebleu (left).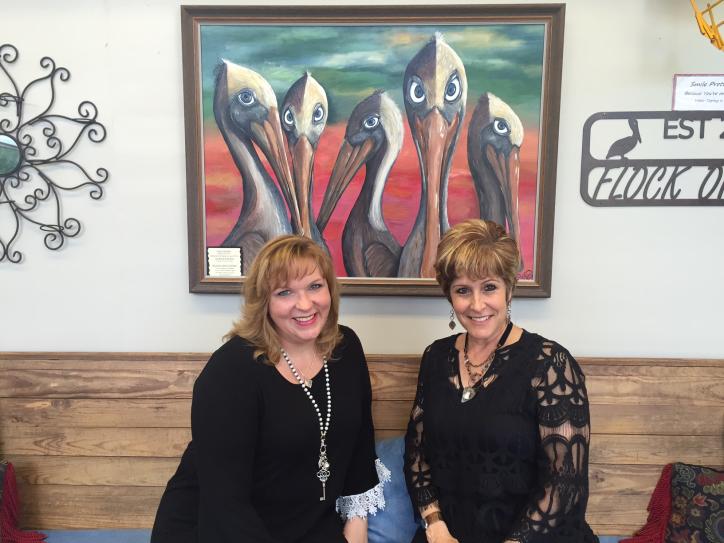 The first thing that I noticed on my grand tour of the store was that Flock of Five loves to showcase local art! There were tons of amazing pieces by artists from all over Southwest Louisiana; from the works of Cindy Jones, the colorful creations of Rhonda Thompson, whimsical wonders by Jaron Stone and even paintings by Flock of Five's very own, Lisa Reed (who is also the artist behind the "Pelican Party of Five" store logo)!
Flock of Five offers pottery, carvings, furniture, and even Louisiana-themed gifts for your loved ones. There were oodles of cool handmade jewelry, like Andrea Beck's Typewriter Key Jewelry and even a jewelry line from Flock of Five's Pam Lebleu, called Cajun Moon.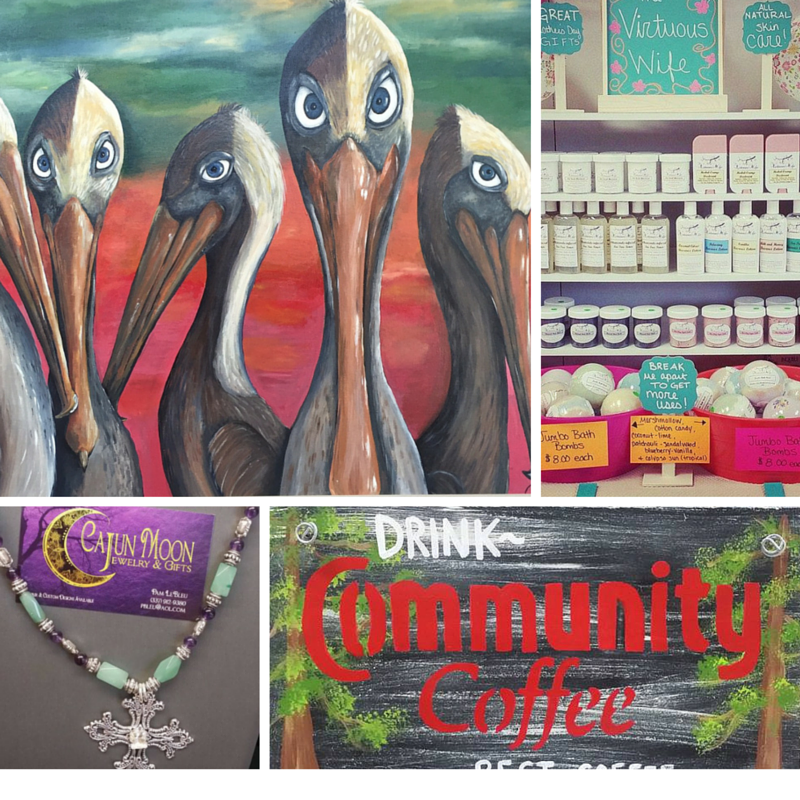 Let's not forget about their homemade candles and soaps, made with all natural essential oils. Check out The Virtuous Wife for great natural skin remedies, bath scrubs and (my favorite) bath bombs! They're the perfect gifts for mom, your best girl friends or if you're like me, you'll want a few for yourself too.
One of my favorite finds of the day was Gondra The Driftwood Dragon of Cameron Parish, a children's book written by Flock of Five's store owner, Lisa Reed!
In the book, Gondra the Driftwood Dragon embarks on a journey over land and sea, as she learns all about the beauty of Louisiana and what "the human people" can do to help the environment of local wildlife. This book is full of rhyme and adventure for you and your little ones! Stop by Flock of Five Gift and Art Emporium to purchase the book and to see all of the characters, including Gondra The Driftwood Dragon and all of her friends! I've got my copy, how about you?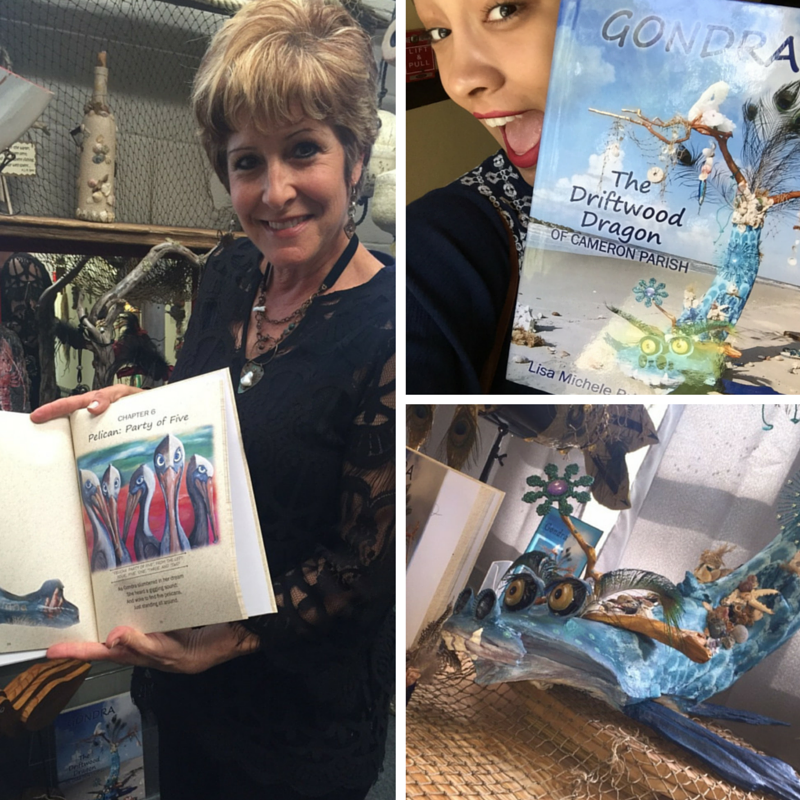 Take a trip to Flock of Five Gift and Art Emporium today and don't forget to sign out at the front window before you go.
Click here for Trail of Treasures "Stop-N-Shop" Map to guide you along the way.
Don't forget to follow us on Instagram at @VisitLakeCharles and hash tag your pictures #VisitLakeCharles to show us all the gifts and treasures that you found.