If you've lived in Southwest Louisiana long enough, then you've probably heard the term "gumbo weather." Gumbo weather is what we refer to as the first cool front – and by "cool front" I mean "lows in the 60s" – and it usually inspires all of us to run to the store for our favorite Cajun ingredients and make a big, warm, comforting pot of gumbo! 
But for me, gumbo is good for any time of year! Just a few rainy days in the middle of summer have me ready to put on a pot.  So on a recent rainy Sunday afternoon, I made one of my favorites: shrimp gumbo! Let me show you how I did it.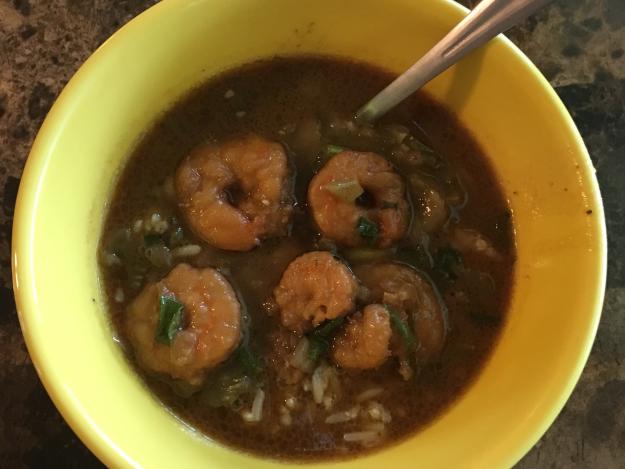 Ingredients:
2 lbs. peeled fresh shrimp
16 oz. chicken broth
1 small to medium onion, chopped
3 stalks celery, chopped
1 small green bell pepper, chopped
1 small bunch green onion tops, chopped
2 tbsps. minced garlic
1 Tbsp. cooking oil
½ cup of wet or dry prepared roux
2 quarts water
salt, pepper, hot sauce and your favorite Cajun seasoning blend to taste
Instructions
Get your big gumbo pot heating on the stove on medium heat and add your cooking oil and vegetables to sauté.
As you can see, I made it easy on myself and bought all pre-chopped ingredients because I have a 7-month old baby boy and another one on the way, so that's how I roll.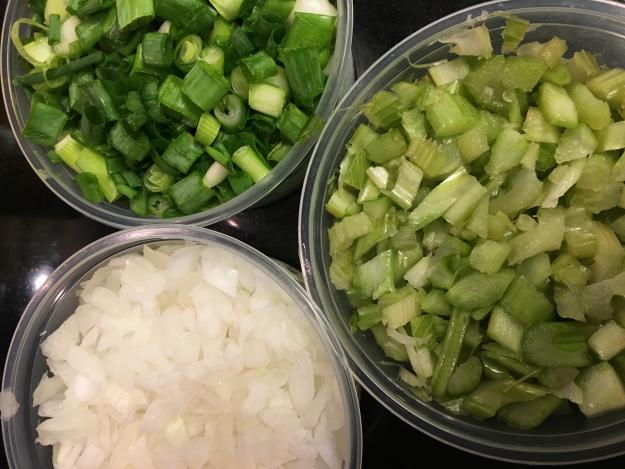 After five minutes, vegetables should be soft and you can add in your water and chicken broth.
Increase heat to medium-high until it all comes to a boil. Then add your roux.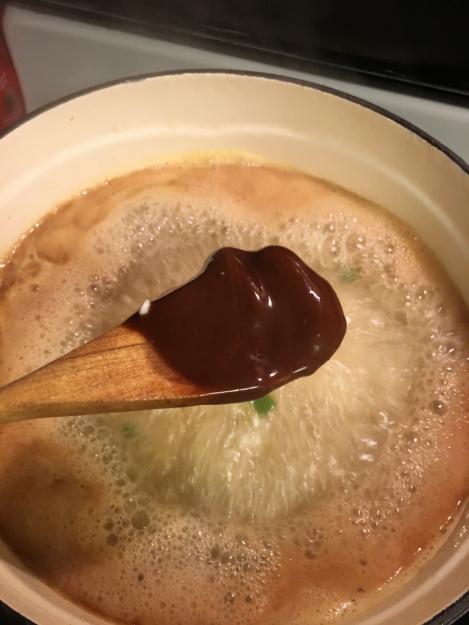 I like a dark gumbo, so I use Kary's dark roux in oil, but you can also find lighter and also some powder varieties of roux in your local grocery store. And remember - the more roux you add, the thicker your gumbo will be! (Learn how to make a homemade roux)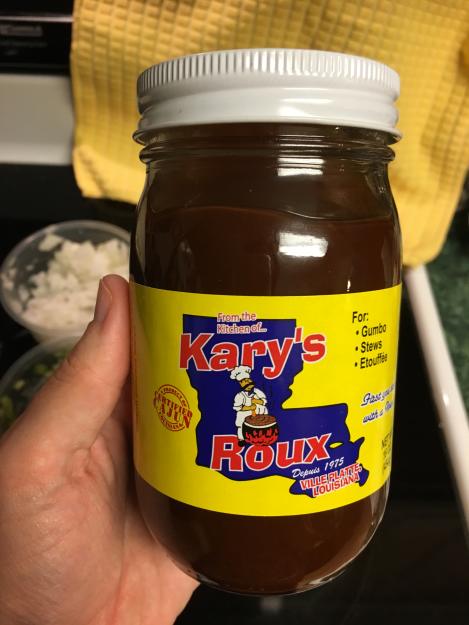 Stir your roux in the boiling water for about 10 minutes until it's dissolved.  This is when it really starts to look gumbo! Finally, add your shrimp, seasonings and hot sauce and turn down the heat to medium and let all that deliciousness cook together for a minimum of 45 minutes.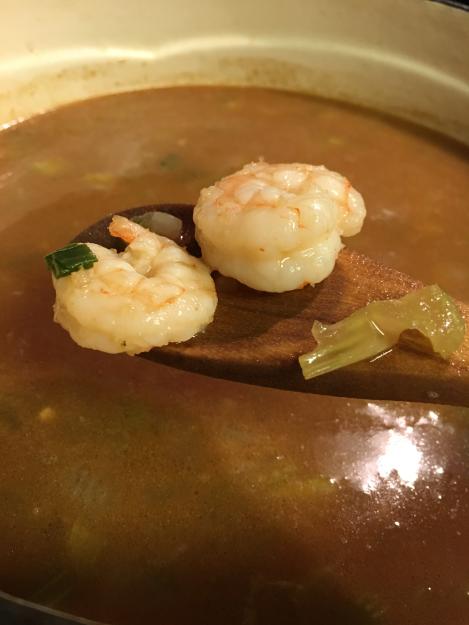 I like to let mine cook for about two hours to let the flavors develop and the consistency thickens.  Taste and season as it cooks.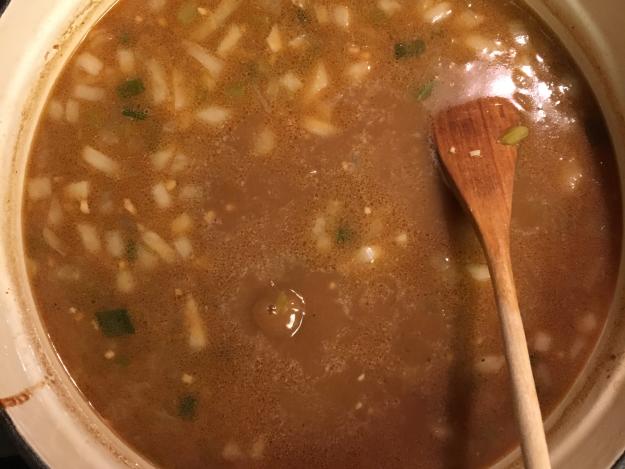 Serve over rice, and maybe some potato salad and crackers on the side – or just throw it all in the bowl together!  Bon appetite!
Not in the cooking mood? No worries, we've got the Top 6 list of best places to find gumbo in Southwest Louisiana.