I grew up down the street from some of Dud Faulk's granddaughters and have fond memories of playing in their backyard over the years.  I remember my Dad and my younger brother calling in ducks in the Southwest Louisiana marsh using Faulk duck calls.  But it wasn't until I was older that I grew to appreciate the family owned and operated duck call business that Faulk's Game Calls has grown into now.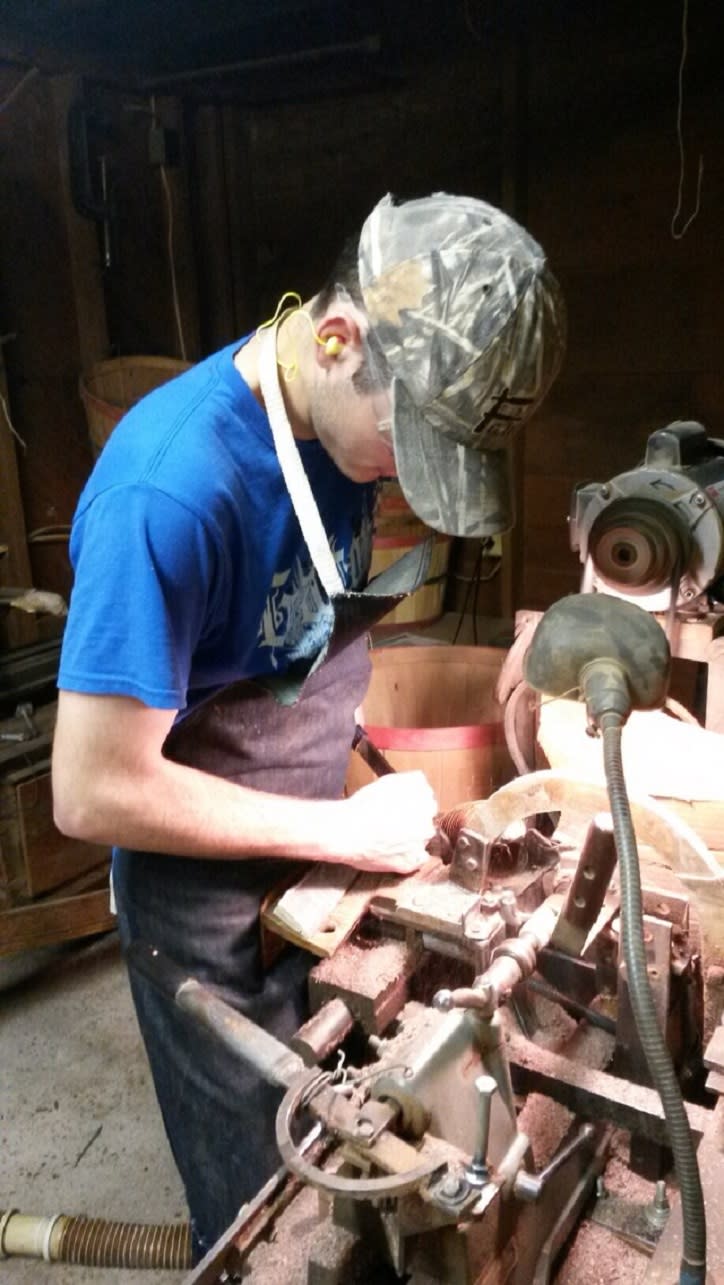 When I visited their warehouse a few years ago, I was taken back in time. Each call is still handmade, hand tuned and produced with a passion for the outdoors like no other.  I interviewed Canaan Heard recently, Faulk's grandson and Marketing Director.
His family began Faulk's Game Calls in the mid 1930s when Clarence "Patin" Faulk began making duck and goose calls in his home.  Patin was a local guide and trapper in Big Lake, Louisiana.  His son, Dud Faulk, learned about call making from him.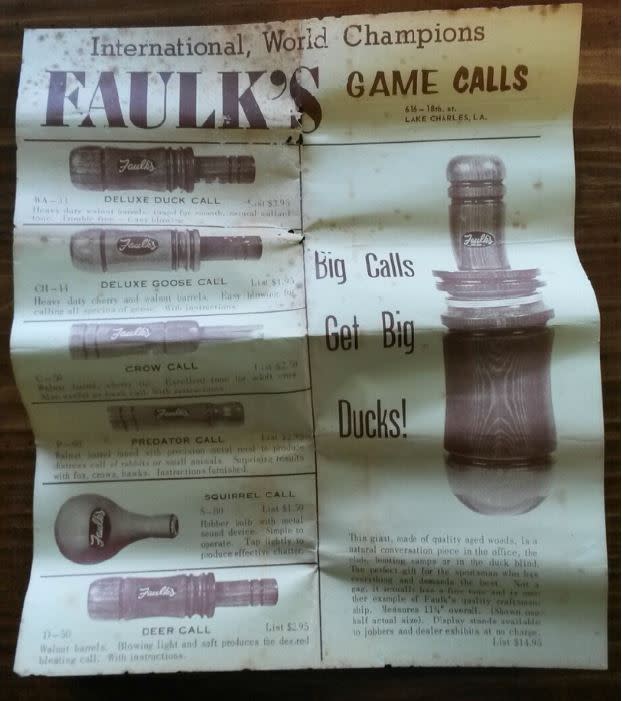 In 1951, Dud created a full line of calls and started attending trade shows.  Dud won the International Duck Calling Championship once and the World Champion Goose Calling Championship twice.  He continued to grow the business with his wife Rena at his side.
Today, Dud's wife Rena, daughters and grandchildren assist in running the business.  Faulk's Game Calls is still producing quality calls with the same attention to detail that they started with in 1951.
Here are excerpts from my interview with Canaan Heard, Dud Faulk's grandson and Faulk's Game Calls Marketing Director:
What's your duck calling strategy?
Don't over call.  Call when the ducks are flying away from you or are passing in front of you, but don't call when they're flying at you.
Can you share 3 duck hunting tips?
When ducks are close, keep tucked in behind the brush.
Make sure your blind has enough brush on it.
Never travel to and from the blind with a loaded shotgun.
Are there new plans for Faulk's Game Calls in 2015?
We'll continue to keep making the same quality calls we've always made.
Faulk's Game Calls will have a Demo Day Saturday, Aug. 1 from 1-3 p.m.  They'll be discussing their family history, their products, hunting and answering any questions the general public may have.  Go out and join them at the Lake Charles warehouse located at 616 18th St., Lake Charles, La.
What's your favorite duck hunting memory?