Our Adventure Guides put together a list of the most frequently asked questions visitors ask about the free Creole Nature Trail All-American Road.
Where does the Creole Nature Trail start?
The trail loops through Calcasieu and Cameron Parishes along the coast.  A great place to start your journey is at the Creole Nature Trail Adventure Point, 2740 Ruth St. in Sulphur just south of Exit 20 on Interstate 10.  To view an interactive trail map, click here.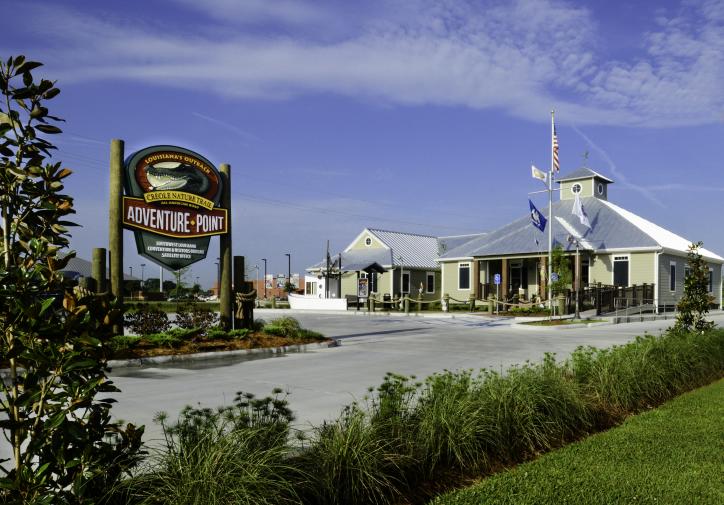 How long does it take to drive the Creole Nature Trail?
The entire trail is 180 miles.  The core loop generally takes 8 hours to experience. If you only have half a day or 4 hours, consider doing one side of the trail going down to the Gulf of Mexico and back. 
Where can we see alligators?
Alligators can be seen sunning themselves in the spring and summer months along the Wetland Walkway, Pintail Wildlife Drive and swimming in the roadside canals. Learn more here.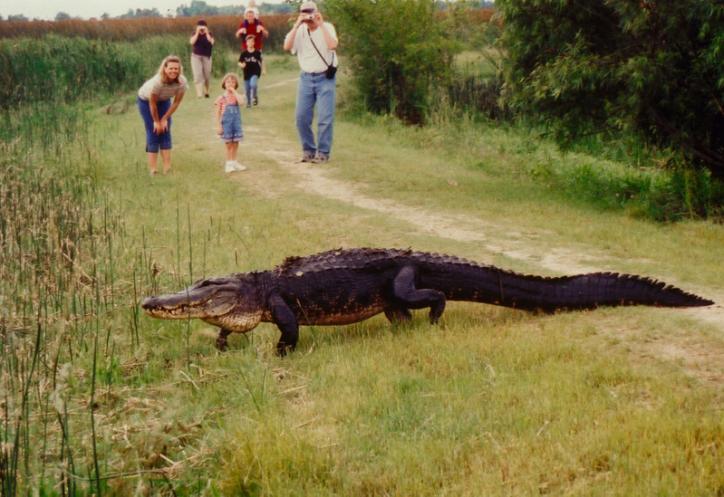 Other than driving the Creole Nature Trail, are there any other activities we can do?
Walk along the boardwalks at the Blue Goose Walking Trail, Wetland Walkway or the Pintail Wildlife Drive trail.  Bring a bucket to collect seashells along the Gulf Coast beaches. Take the Cameron Ferry to spot dolphins! You may even try your hand crabbing or fishing along the way.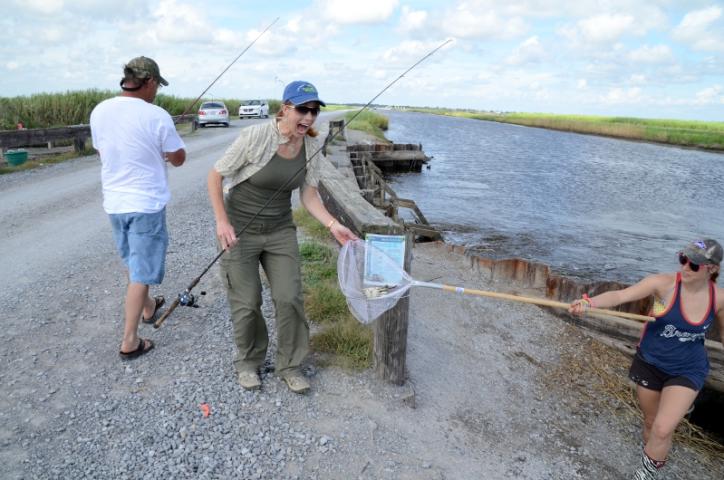 Are tours available?
There is one vendor who provides marsh tours; there is also land-based sightseeing tour company. Call ahead for reservations.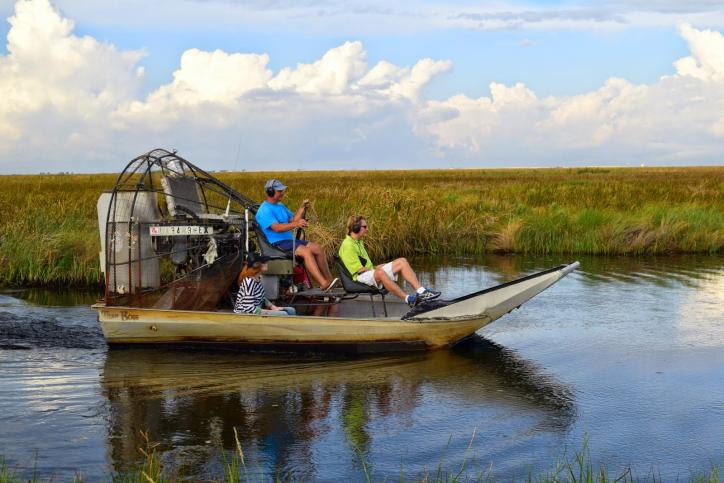 Are there any places to eat along the trail?
Try Nella and Tees in Cameron and T'Boys Cajun Grill in Creole for some delicious, home cooked Cajun cuisine. While there are no developed picnic areas along the trail, having a tailgate lunch or blanket lunch are fun!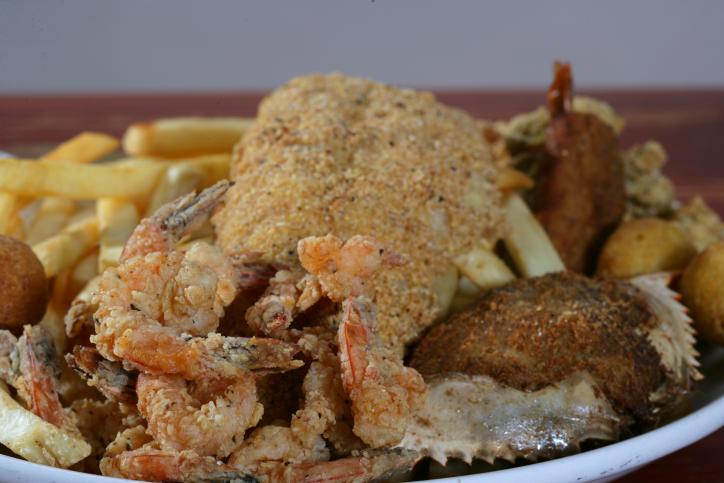 Where are restrooms located along the trail?
In Hackberry, there are facilities at the Wetland Walkway.  At Cameron Prairie National Wildlife Refuge, the visitors center is open on weekdays. In Cameron, check out the Cameron Jetty Fishing Pier.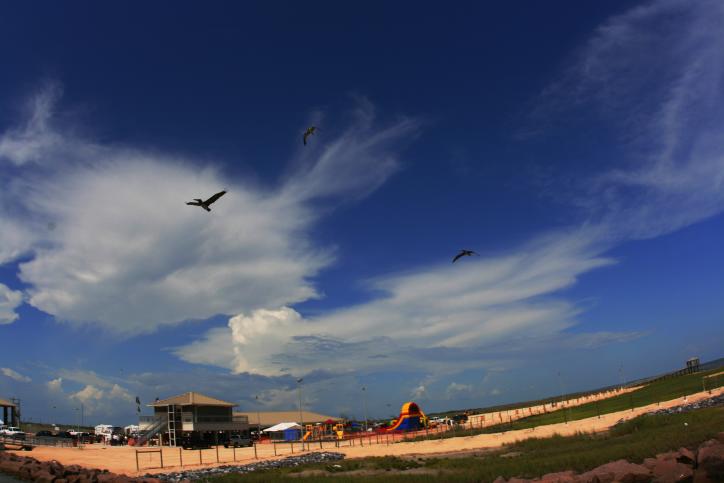 If I catch some fish or crab, are there local restaurants who can cook it for me?
The Catch and Cook Program now allows anglers to experience the excitement of catching your fish, then having a local restaurant prepare it for you.  Several local restaurants in Lake Charles are now participating in the new program. To find out more about the Catch and Cook Program, visit www.fishla.org/catch-and-cook/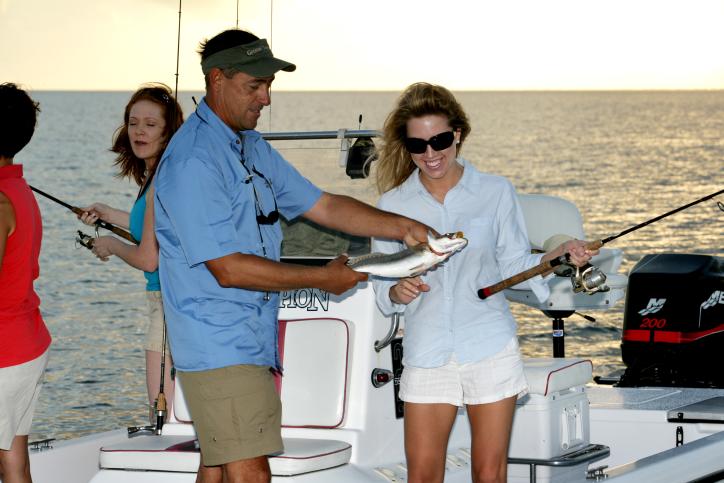 Where is the best place to view birds?
Check out our birding blog to find out some of the birding hot spots!

     10.  Do you have any tips?
Before you hit the Trail, pack your sunscreen, mosquito spray, camera or smartphone and download the touring app. You never know what kind of wildlife you'll see!  Services are limited in Louisiana's Outback so make sure to fuel up before you head out. It may also be good to pack some good ole trail mix or better yet, grab some links of boudin for the road trip!  For a complete list of essential services along the trail, click here.