It's no secret - that here in Southwest Louisiana, we love to have a good time. Whether we are tailgating before a McNeese football game or donning our finest Mardi Gras costumes, we usually have our favorite cocktail in hand. We don't have to search very far for a reason to celebrate either. After all, we are the festival capital of Louisiana. So when Sulphur native, Jamison Trouth, unveiled his handcrafted, artisanal Yellowfin Vodka, you know we raised a glass to that!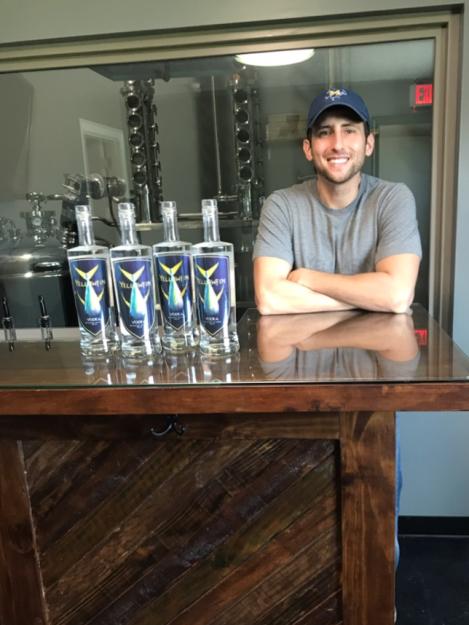 "Yellowfin Tuna is native to our Gulf waters and is considered the crème de la crème, a delicacy, and so is Yellowfin Vodka," explained Trouth, as he poured me a sample at the polished bar in his tasting room. The pot distiller gleamed over his shoulder through the window behind the bar. "They are such a beautiful fish," he continued, "and the quality of the meat is second to none. And just as fresh Yellowfin Tuna can be enjoyed rare or 'neat', I enjoy my Yellowfin Vodka the same way, at room temperature with nothing added, not even ice."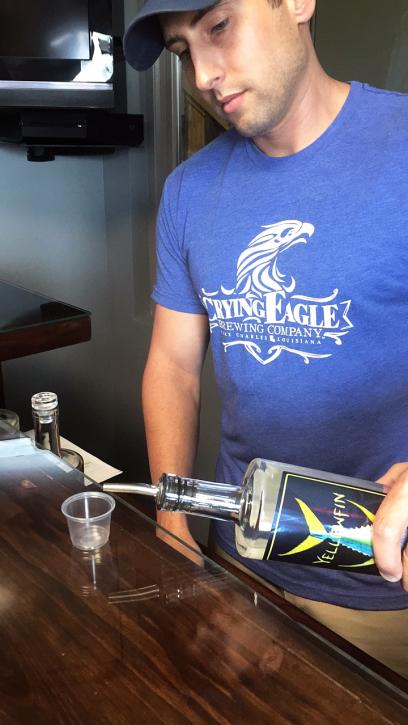 After walking me through the process, it's easy to see Trouth is passionate about creating a truly artisanal craft spirit. From start to finish, Trouth composes his vodka around the bounty of Southwest Louisiana, starting with 100% locally grown cane sugar. He painstakingly oversees every step of the process from dissolving the pure cane sugar in purified water to applying the labels after bottling each batch.The result? A bright, creamy liquor perfectly crafted for mixing or enjoying straight up.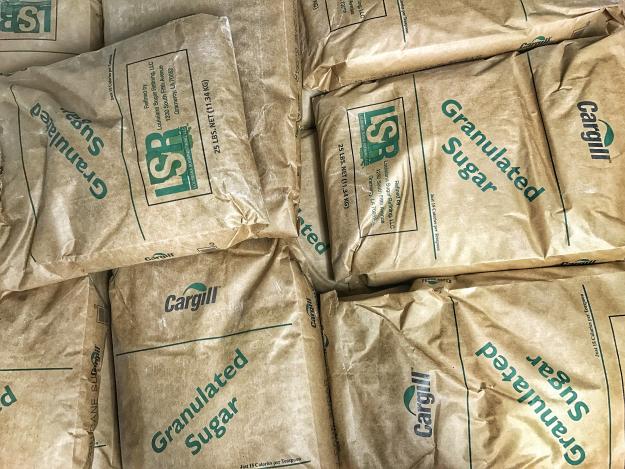 After opening his doors in April, Trouth sold out completely in just under a week. "I've had several people visit who say they normally don't drink vodka but love Yellowfin. Many vodka drinks say it's the best they've ever had," stated Trouth as I savored my sample.
If you want to purchase a bottle you must go straight to the source since Yellowfin has yet to hit the store shelves. It's just $25 with tax! Take a quick tour, enjoy a tasting, and take home a bottle (or two) of Louisiana's newest craft spirit, exclusively in SWLA. You can find Yellowfin Distillery at 1716 E Burton Street in Sulphur. Keep up to date by following Yellowfin on Facebook and Instagram.