Text "Buffis" to 474747 to get personal updates.
Everyone loves poboys! And, Buffi's Peaux Boys in Lake Charles has been a crowd favorite for many years – even voted as one of the Top 20 Restaurants in Southwest Louisiana by locals. If you know anything about Louisiana, the competition for that top list was extreme! People are passionate about food in Cajun/Creole Country. So, when Hurricane Laura severely damaged Buffi's Peaux Boys in late August of 2020, it was devastating to tried-and-true Buffi's fans. 
I had a quick chat with Paige Vidrine, owner of Buffi's to see what this entire process has been like coming through such a powerful storm! Check out the Q & A and follow them on social media for announcements on when they will open this spring.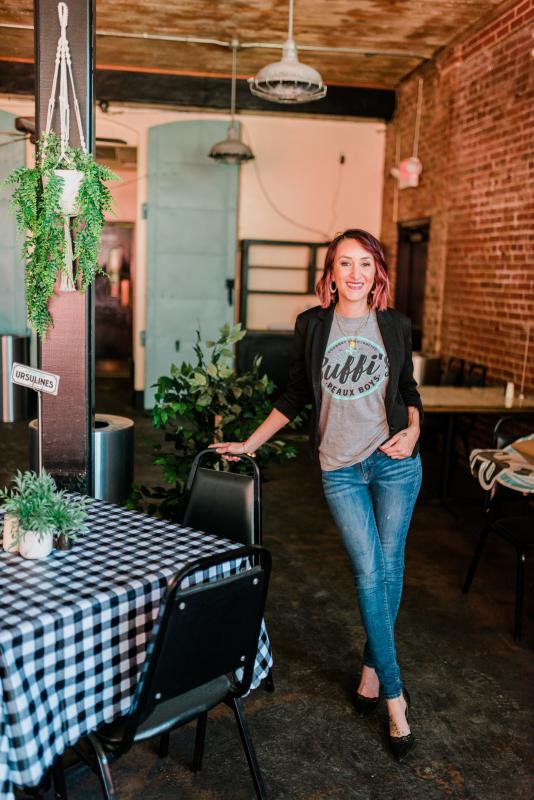 Q: What have you learned over the past several months from your Buffi's fans in the Lake Area?

A: The raving fans are the motivation of the business. People are going through devastating times and they are reaching out to us for comfort. The food is a significant part of their lives, and that is motivation in itself - to figure out how to move forward for the people.

Q: What keeps you motivated through the challenging times that you have been facing?

A: Motivation has been hard to come by since Laura hit. I felt an immediate spiritual experience that made me open my eyes to what mattered most in life. The power of struggle does just that. It shakes away all the distractions so you can see clearly. My motivation has come from the uncertainty and the perseverance. Knowing that not knowing is okay as long as I'm willing to try again today.

Q: Have you made any changes to the menu for the reopening of the restaurant?

A: The greatest change I decided to make is making Kaddie LeJeune a managing partner. She joined my team early on when I opened the Ryan St. location. She was burnt out from being overlooked in the industry for over 20 years. All she wanted was to cook. Weeks into the job, she quickly rose to leadership. It took no time for her to exceed all my expectations and lift the heavy load of leadership off my shoulders. She's been loyal to me from the beginning, and I thought it only fair to reward her with a stake in the business she runs so well. So, we are adding her plate lunches to the menu permanently!

Q: Where are you going to be located? Same place on Ryan or a different location?

A: The Ryan St. location is far from being repaired. We decided to look around and found a great vacant location at 345 Broad St in Downtown Lake Charles.

Q: What's the general culture/atmosphere that you are trying to create at Buffi's?

A: Buffi's is a New Orleans style poboy deli with a gourmet feel. I look forward to creating a night life atmosphere to cater to the lifestyles of those living downtown!

Q: What would be your take-away "quote" or mantra that you'd like people to know about facing challenging times?

A: When COVID quarantine changed our pace, I was riddled with anxiety. My usual affirmations and "go get it" lifestyle just weren't enough. So, I began saying aloud as often as possible every day: "We are going to come out of this better than we came in." It's been my 2020 mantra and it has proven itself true. We have come out of this better than we came in with clearer minds, stronger hearts and more determination to serve the people.

Q: Basic Stuff – What do people need to know? 
A: Hours: Everyday 11 a.m. - 8 p.m. / (337) 602-6949. Also, you can use Waitr or call in to order remotely.

Q: Anything in addition to the (above) that you'd want people to know about the reopening?

A: Buffi's isn't just about the food. Buffi's is part of Lake Charles culture, and we look forward to being a staple for years to come. Thank you for your continued support and your overwhelming love. You are the reason we maintain a strong passion to serve! 
Follow Buffi's on Social Media for the latest updates and plans to reopen this month!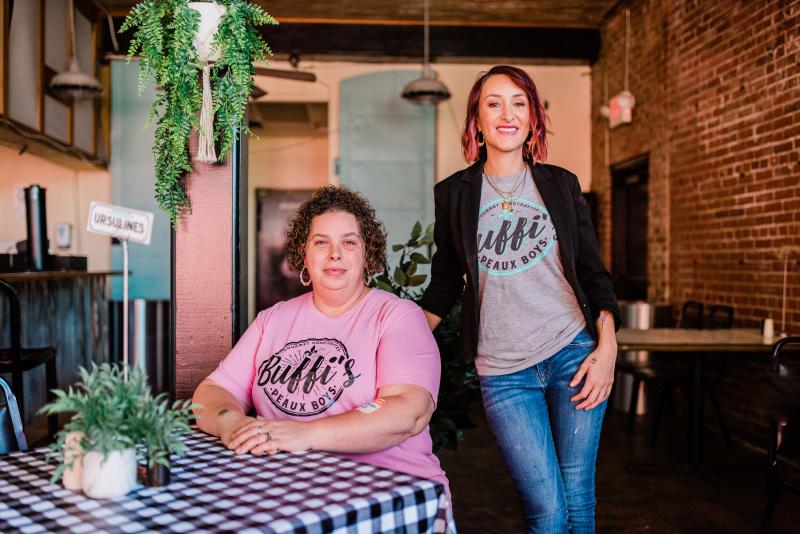 Text "Buffis" to 474747 to get personal updates.
*Photos by Kathryn Shea Duncan, Visit Lake Charles