Growing up in a rural part of Central Louisiana, I was spoiled with a full garden – almost year around. Tomatoes, sweet corn, purple hull peas, ford hook lima beans, squash, blueberries and sometimes watermelon. If we weren't growing it, we were swapping veggies with our neighbors. Mom and Dad also spent a lot of time canning, pickling, blanching, freezing and preserving our crop. From planting, tending, harvesting and on to my favorite part, EATING, growing our meals was just part of our lives.
Now that I live in downtown Lake Charles, I am so happy to say that thanks to the hard work and dedication of SEVERAL local farmers, I do not have to miss out on all of the great food that garden life yields.
Southwest Louisiana is the only part of the state that has year-around farmers markets. Lucky us! The markets vary from location, dates and times; but you can always count on fresh, locally grown/made products and the some of the friendliest faces you'll ever meet. 
Charlestown Farmers Market
• Saturday
Time: 8 AM – 12 PM
Location: Behind 1911 Historic City Hall in downtown Lake Charles
• 1st & 3rd Thursday (May - November 16.)
Times: 3-5:30 PM
Location: Lock Park, 320 6th St., Lake Charles, LA 70601
Purchase Louisiana-grown fruits and vegetables, eggs, meats, gumbo, canned goods, baked goods, and plants. They always have samples the children enjoy trying and advice for the adults on how to cook the veggies. I usually leave with at least 2 muffins/biscuits, a carton of eggs and a bottle from Pure Press Juicery. BTW – they do Mexican cold brew coffee now! You'll also find several prepped meals: meat pies, tamales and these amazing wraps from Lynn's Living Foods, LLC.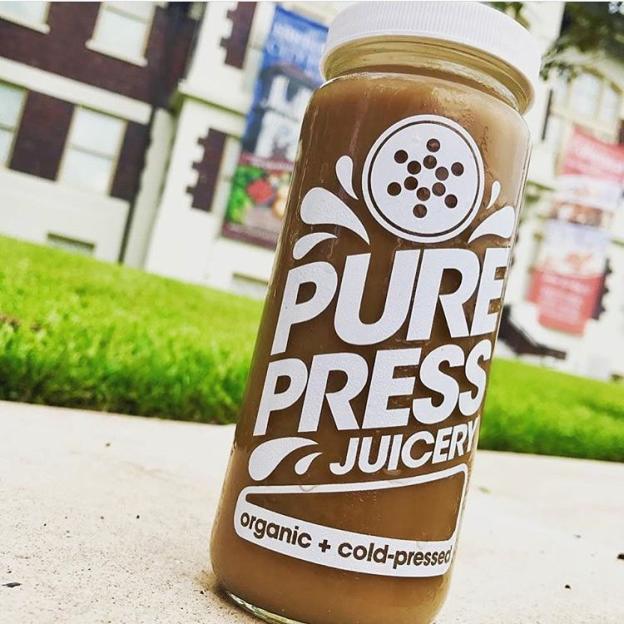 Non-dairy Mexican Cold Brew Latte.
Cash & Carry Farmers Market
• Tuesday
Time: 4-6 PM
Location: Cash & Carry Building, 801 Enterprise Blvd. Lake Charles, LA

• 2nd & 4th Thursday
Time: 4-6 PM
Location: Prien Lake Park, 3700 West Prien Lake Road, Lake Charles, LA
Get there as early as you can! Tons of awesome vendors with a variety of goods. Fresh bread, bagels, fresh and frozen prepped meals, local honey, cut flowers and loads of fresh greens. You'll find Acadian Coffee Roasters set up right at the front door and across from them – Hill Crest Creamery. Y'all. The chocolate milk is to die for. Inglewood Farms is another huge vendor at this market. You can even sign up to become a member of their Community Support Agriculture (CSA) program to have a prepared box full of produce ready for you when you arrive. You'll also find live music at this market.

Seriously, you've got to try this milk! They have yogurt and cheeses too. 

Nothing beats a good ol' yard egg. 
 
Sulphur Farmers Market & Swap
• 2nd Saturday of the Month
Time: 8 AM – 12 PM
Location: Tractor Supply Parking Lot, 340 West Cal Boulevard, Sulphur, LA 70665
'Bluff Farmers Market & Swap
• 1st & 3rd Saturday of the Month
Time: 8 AM – 12 PM
Location: Tractor Supply Parking Lot, 181 Hwy 171, Lake Charles, LA

You'll find seasonal produce, jellies, jams, quail eggs and handmade items. If you interested in farm animals, you'll also find live chickens, rabbits, and ducks.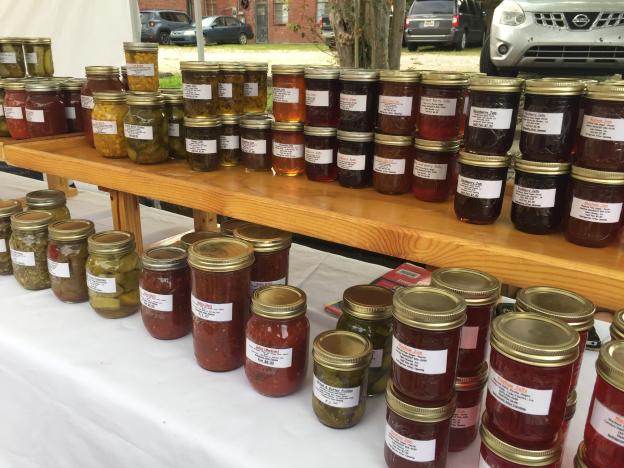 Too many to choose from?! Get one of each. 
Follow these markets on Facebook for the latest on market goods and inventory. Happy shopping and eating!