The true essence of Lake Charles, Louisiana, is seeded in culture, luxury, and outdoor explorations. With more than 75 annual festivals and events, you'll see why this comfortably sized city has earned the title of Louisiana's Playground. Located in the Southwest Louisiana region, Lake Charles is fun, festive, and full of good food. Known for its warm Southern hospitality, the welcoming spirit of locals radiates through the community. It's not enough to know that the city exists; it's the kind of destination you want to experience first-hand. Here are 23 reasons why you should plan a vacation to Lake Charles in 2023: 
1. Stay and Play at Luxury Casino Resorts
Lake Charles is home to four casino getaways, L'Auberge Hotel & Casino, Golden Nugget Hotel & Casino, the newly opened Horseshoe Casino & Hotel, and the Delta Downs Racetrack, Hotel & Casino. From golf greens and spas to live entertainment and dining opportunities offered around the clock, you will fall in love with the luxurious atmospheres at our casino resorts. Whether you hit the jackpot or book a VIP suite, it's a win-win situation.
2. Road Trip Through Louisiana's Outback Along the Creole Nature Trail All-American Road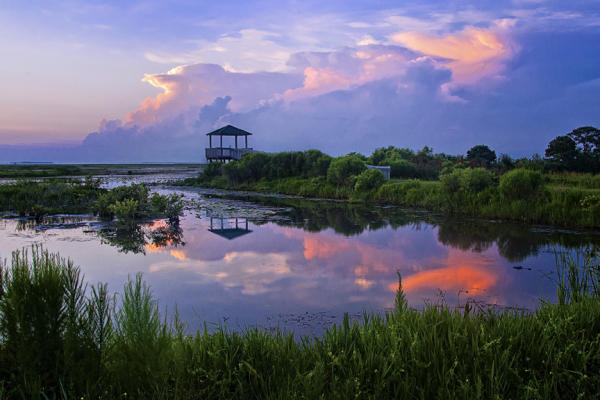 The Creole Nature Trail All-American Road is a delectable travel treat for road trippers and day trippers seeking the ultimate outdoor experience in the state. You'll see a variety of wildlife in Louisiana's Outback, from sunbathing alligators and flocks of migratory birds to Louisiana blue crabs and fish of all kinds. This 180-mile trail stretches along Southwest Louisiana's Gulf shore, where you'll witness vibrant sunsets along the marshlands and countless seashells lining the beaches.
3. Choose Sam Houston Jones State Park for an Inexpensive Getaway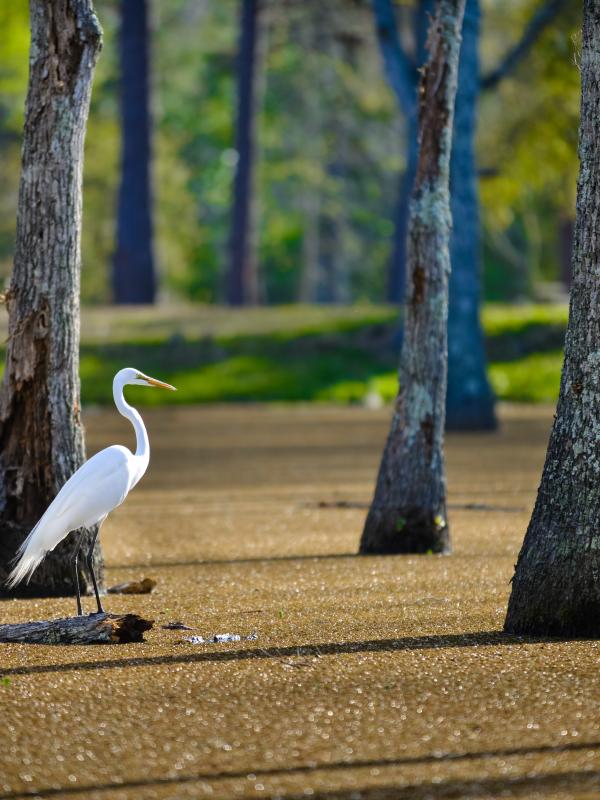 Sam Houston Jones State Park has over 1,000 acres of lakes, trees, and rivers. Outdoor enthusiasts will appreciate the park's campsites, affordable and upgraded cabins, glamping tent campsites, hiking trails, updated facilities, and more. Sam Houston Jones State Park is excellent for bird watching, with nearly 200 species, as well as other gentle wildlife sitings like ducks, turtles, geese, squirrels, rabbits, alligators, otters, nutria rats, raccoons, foxes, and more. It's the perfect soft adventure for families, couples, and solo travelers.
4. Take Your Tastebuds on a Cajun Food Tour Along Southwest Louisiana's Boudin Trail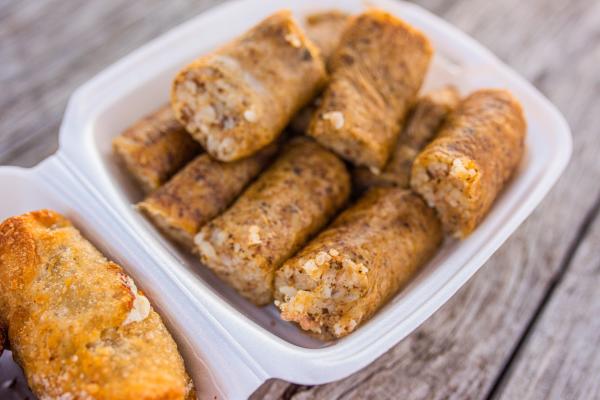 Boudin is considered a staple snack throughout Louisiana. Traditional boudin ingredients include pork, liver, rice, onions, parsley and flavorful seasonings. It's one of Southwest Louisiana's favorite finger foods, and that's how the Southwest Louisiana Boudin Trail came to be. This route is comprised of more than 25 stops at local restaurants, gas stations, and grocery stores across Calcasieu Parish, serving traditional and nontraditional boudin.     
5. Witness Picturesque Sunsets Every Evening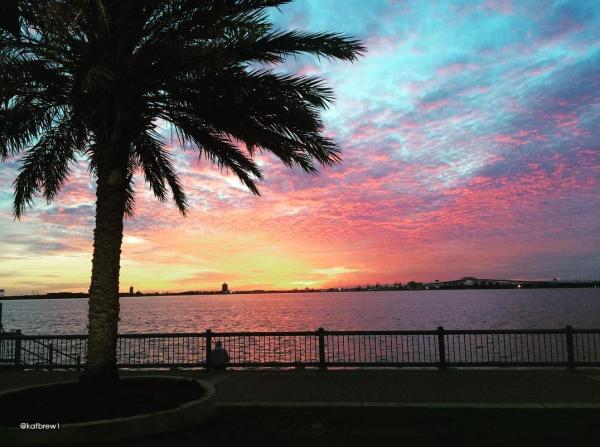 Surrounded by four bodies of water, the open skies of Southwest Louisiana create the perfect canvas for vibrant sunsets. You'll see bold strokes of red, pink, purple, yellow, and orange hues coloring the skies every evening. Popular places to watch this evening transition are the Prien Lake Park, downtown Lake Charles, casino resorts, Sam Houston Jones State Park, Creole Nature Trail All-American Road, and restaurant patios. 
6. Dine at an International Restaurant Along Kirkman Street 
Kirkman Street runs parallel to one of Lake Charles' thoroughfares, Ryan Street. Kirkman houses a string of culinary gems that are hidden in plain sight. You'll find restaurants that operate on generational recipes, international eats, hole-in-the-wall restaurants, and Lake Charles legacies, where foodies can get a genuine taste of Southwest Louisiana's diverse culinary scene. Kirkman Street is home to Area 337 LC, a Latin Caribbean restaurant; Cousin's, a Lebanese restaurant; Pronia's Deli & Bakery; an Italian restaurant and more local favorites. 
7. Discover Your Moment of Calm in Sportsman's Paradise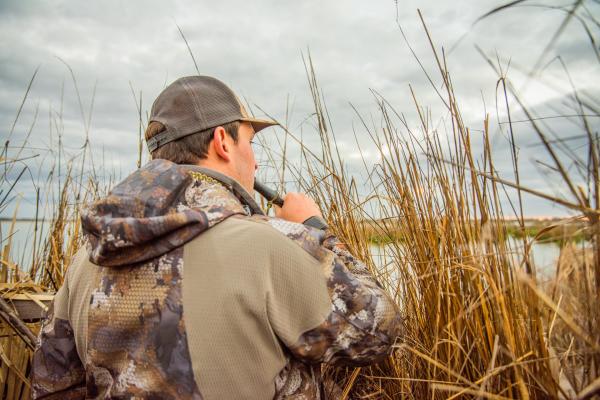 Whether you prefer fishing from a boat, roadside crabbing, duck hunting, or primitive camping, Southwest Louisiana welcomes you to Sportsman's Paradise. You can explore the open water on fishing boats, book a stay at Grosse Savanne Lodge along the gulf, fetch Louisiana Blue crabs at a local park, or take a moment to unplug while you float above the calm waters in a kayak. Mother Nature will welcome you with open arms.
8. Fresh Seafood from the Gulf of Mexico is Served Year-round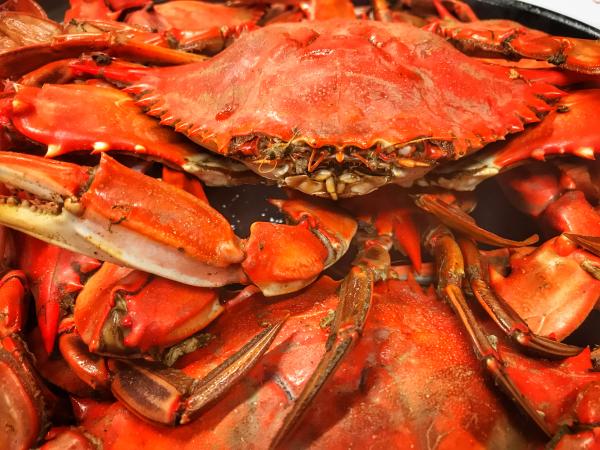 Lake Charles is a quick drive to the Gulf of Mexico, meaning seafood travels a short distance before it hits your plate. Although the seafood seasons and offerings change, there is no shortage of seafood at any point. Depending on the time of your visit, you can order crawfish, crab, shrimp, oysters, and fish at local restaurants. If you're a seafood fanatic, you may want to schedule your visit around the 2023 Louisiana Seafood Cook-off, which will take place on Tuesday, June 27, in Lake Charles.
9. Take Advantage of Extended Summers by Exploring the Area's Beaches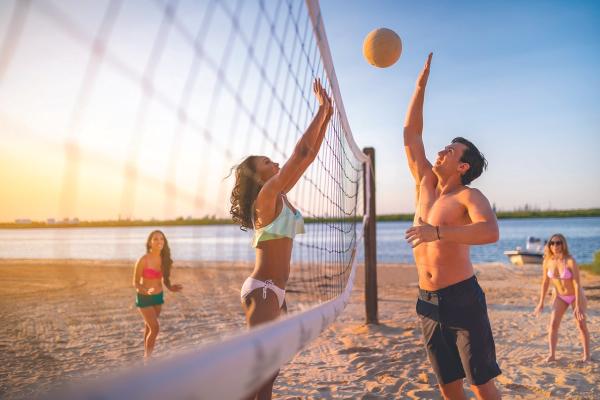 The weather begins to cool down around mid-October, delaying the fall season and extending the summer. Anytime between March and October is ideal for sunbathing at North Beach near downtown Lake Charles, and you'll find a string of beaches along the Creole Nature Trail All-American Road on the Gulf of Mexico, including Rutherford Beach and Holly Beach. Casino guests can relax on the beach areas, which are shared properties of L'Auberge and Golden Nugget. Popular beachside activities in Southwest Louisiana include shelling, sunbathing, crabbing, picnicking, volleyball, meditation, and more. 
10. See Why Lake Charles' Nightlife is Fueled by Live Music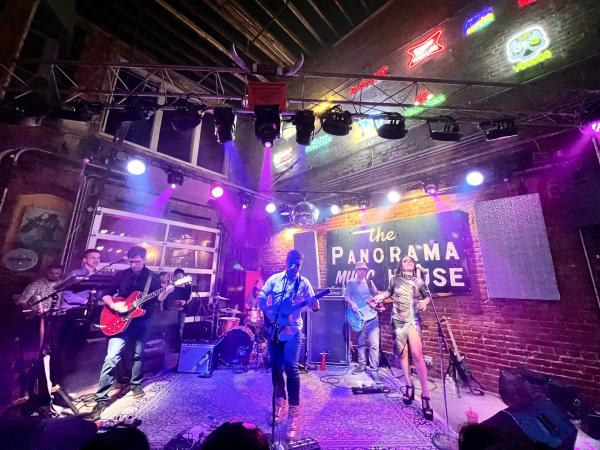 You can discover local musicians at popular downtown hangouts like Panorama Music House and Luna Bar & Grill, or you can attend events and festivals with headliners that pack the house, like Live at the Lakefront, This is Home Fest, Downtown at Sundown and Chuck Fest. The musicians range from regional cover bands to Louisiana's top Cajun/Zydeco artists, concerts at casinos, and more. Empty dance floors aren't a common thing.
11. Booze is Not Something We Shy Away From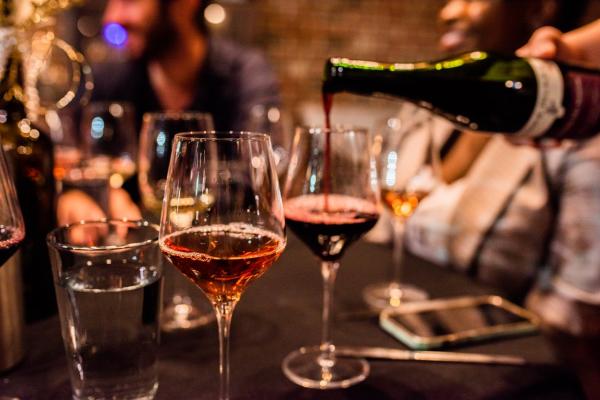 Southwest Louisiana is home to a rum and vodka distillery, casual wine bars, a staple brewery, and cocktail artists that cater to your needs. Bayou Rum and Yellowfin Vodka are mass-producing distilleries that jumpstarted their booze business in the area. Bodega Wine Dive is a casual, upscale restaurant and wine bar that offers wine and dinner pairings, and The Wine Store is a casual wine bar that offers weekly wine tastings with elaborate charcuterie boards and other appetizers. Crying Eagle Brewing Company is a craft brewery that serves specialty and flagship beers, as well as brick-oven pizzas and other delectable meals with spacious indoor and outdoor seating.
12. Foodies Will Appreciate the Variety of Culinary Festivals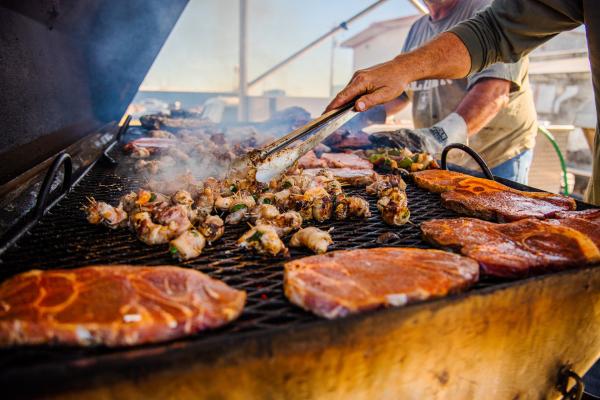 Lake Charles prides itself on throwing a good ol' Louisiana party, which gives locals a reason to dance, drink, and eat. The area's festivals are lined with highly anticipated culinary events, like the Louisiana Fur & Wildlife Festival, Chuck Eats Restaurant Week, Iowa Rabbit Festival Cook-Off, Mardi Gras Gumbo Cook-off, Rouge et Blanc Wine Festival, Louisiana Food + Wine Festival, Louisiana Seafood Cook-off, Rum Revival, Smoke & Barrel: Bourbon & Barbecue Festival, and more. 
13. Golfing in Lake Charles is a Breeze with Public Courses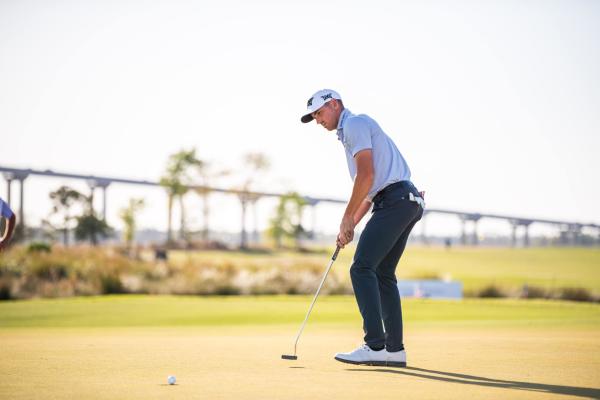 Golfing getaways in Lake Charles have become a popular year-round vacation. The area's scenic courses are lush with well-manicured greens and comfortable clubhouses on Louisiana terrain. Golfers have access to four public courses: Mallard Golf Club, Contraband Bayou Golf Course at L'Auberge, the Country Club at Golden Nugget, and The National Golf Club of Louisiana. Each course features convenient amenities highlighting Southwest Louisiana's culture, traditions, landscapes, and flavors. 
14. Downtown Lake Charles is a Micro-Destination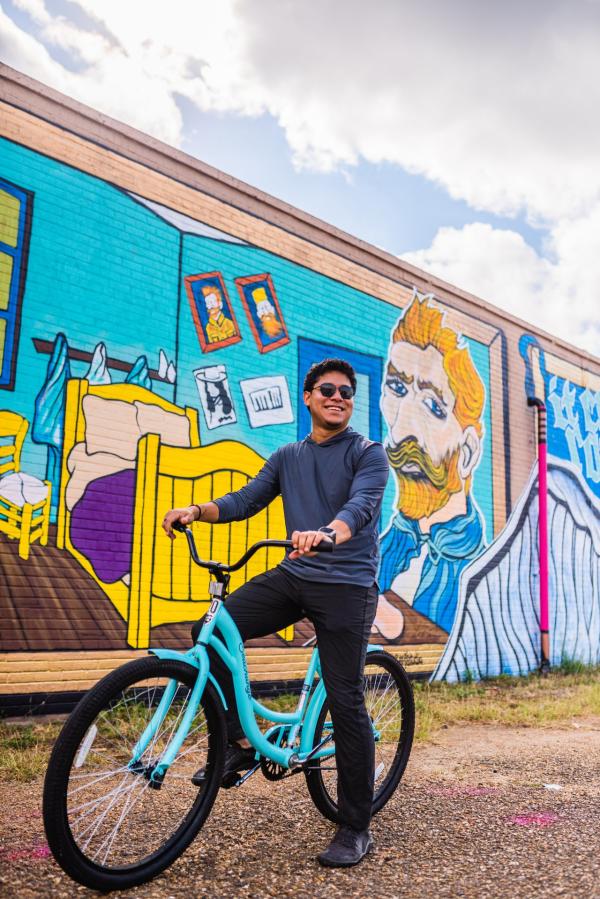 Downtown Lake Charles is filled with rich food, significant history, local shops, lakeside views, and family-friendly annual events. This walkable district makes it easy for locals and visitors to enjoy a relaxed setting with a coffee shop, Stellar Beans, a weekly farmers market, vibrant murals, live music, and more. You'll stroll along the brick roads, where you may see a horse carriage ride or a group of bikes with LED lights. Downtown Lake Charles has a charming personality that makes you feel right at home. 
 
15. Celebrate Southwest Louisiana Mardi Gras Season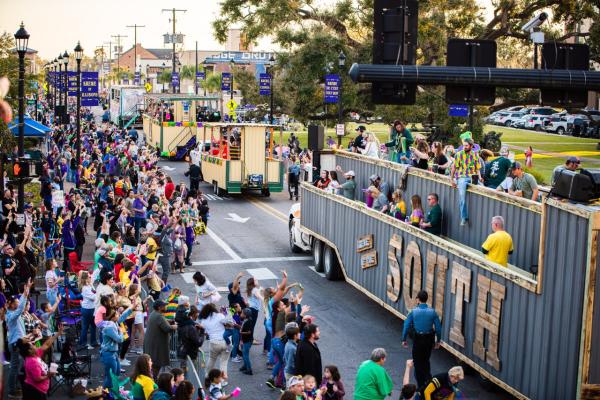 Louisianans love to party year-round, but it's safe to say that Mardi Gras is the most popular party throughout the entire state. In Southwest Louisiana, Mardi Gras is observed from Twelfth Night to Fat Tuesday with parades, events, food, costumes, and more. Here are some of the bucket list-worthy Mardi Gras events you have to attend: Iowa Chicken Run, Mardi Gras Royal Gala, The Main Event, Second Line Stroll, and Children's Mardi Gras Parade.
16. Quick Access to Day Trips in 30 Minutes or Less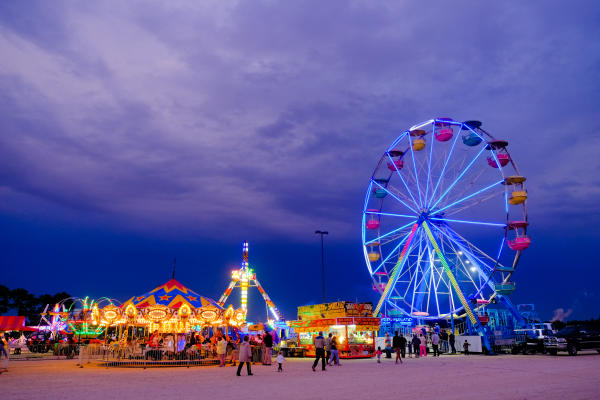 Lake Charles is a quick commute to nearby towns that are worth the drive, including Westlake, Sulphur, Iowa, Vinton, DeQuincy, and Moss Bluff. These suburban areas are home to small eat shops, historic gems, festivals and events, outdoor fun, and more. Cameron Parish is the neighboring region, which is known for its unique festivals, beach areas, locally owned grocery stores, and sites along the Creole Nature Trail All-American Road.
17. Water Recreation is a Way of Life in Southwest Louisiana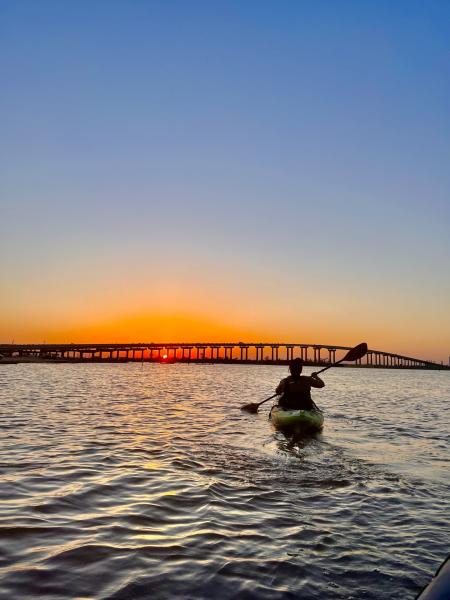 Whether you want to rent watercraft like pontoon boats, jet skis, kayaks, and paddle boards from Lake Area Adventures, or you prefer to get a pool pass at Golden Nugget or purchase a cabana for the day at L'Auberge casino resorts, you can make a splash in Lake Charles. Families love to soak up fun on waterslides and splash pads at SPAR Waterpark during the summer months, but if you want to tap into the water's natural elements, you can take a guided eco-tour at Grosse Savanne.  
18. Weekend Brunch is a Must-Experience Culinary Treasure Lake Charles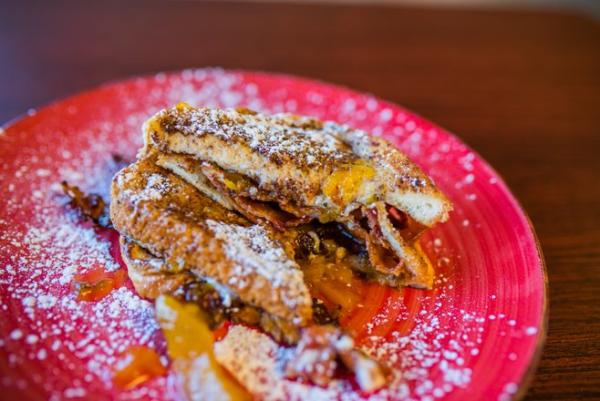 Lake Charles restaurants cater to every type of brunch enthusiast. Bougie brunchers will appreciate a casino brunch at The Chart House overlooking a golf course or a high-end Italian brunch experience at Villa Harlequin in downtown Lake Charles. Party brunchers will want to take advantage of brunch in a vibrant atmosphere like M Bar and Rikenjaks Brewing Company. For those seeking neighborhood brunch spots, make plans to dine at Biscuits N Jamz for a homemade country-style brunch or The James 710 for chef-inspired, farm-fresh menu items.
19. Area Spas Offer Endless Opportunities for Self-Care and Relaxation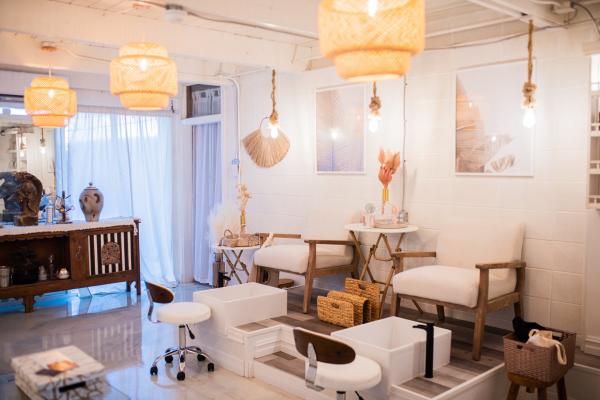 To unwind in a quiet, relaxed climate, make reservations at neighborhood spas like Alevan Spa & Salon or upscale spas like Scarborough's Salon & Day Spa, as well as luxurious spas at casino resorts. You can experience popular spa services like facials, full-body massages, saunas, shaving services, mud baths, hydro pools, and more spa treatments than you can imagine. A vacation isn't a vacation without relaxation. Spa du Lac at L'Auberge and the Spa and Salon at Golden Nugget also offer services as part of the resort experience. 
20. Eat Your Weight in Boiled Crawfish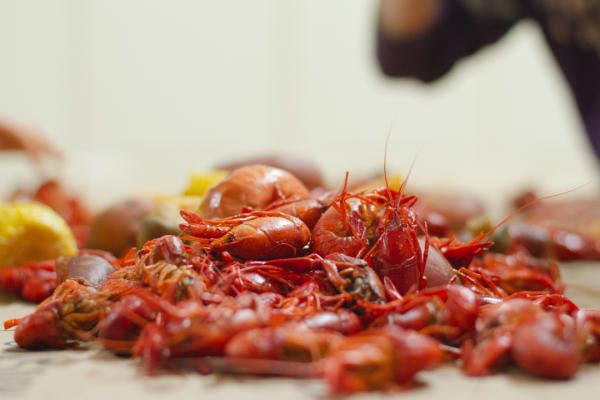 Crawfish season is the most wonderful time of the year. You'll see pounds of boiled crawfish poured into large trays at restaurants, shoveled in to-go bags at drive-thru windows, and spread across tables at social functions. Locals will pinch, twist, and peel these mudbugs until the season has run its course. This Louisiana food staple is a popular ingredient in various dishes year-round, but boiled crawfish are only available in the winter and spring months. If you want to experience this authentic meal, plan your trip to Lake Charles between late February and May, when these Cajun crustaceans are thick and served in abundance. 
21. Walk Through a Notable Neighborhood Featuring Victorian-Style Homes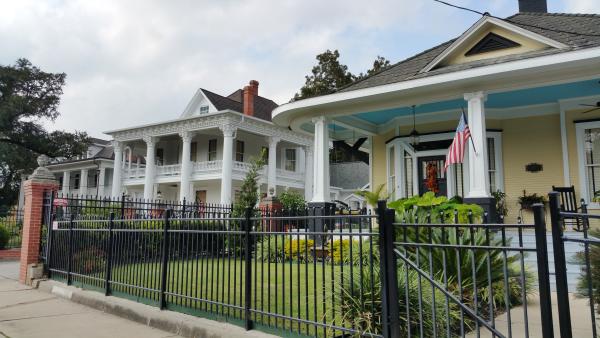 Covering 40 blocks of downtown Lake Charles, you can step back in time with a self-guided walking or driving tour through the Historic Charpentier District. This neighborhood features Victorian architecture dating from the late 1800s to the early 1900s. Listed on the National Register of Historic Places, the Historic Charpentier District includes turn-of-the-century buildings of mixed styles with turrets, towers, gables, shingles, leaded glass and gingerbread accents on the porches and railings. Historians, add this tour to your Lake Charles bucket list and navigate the district at your own pace. 
22. Our Neighborhood Bakeries Exist to Satisfy Sweet & Savory Cravings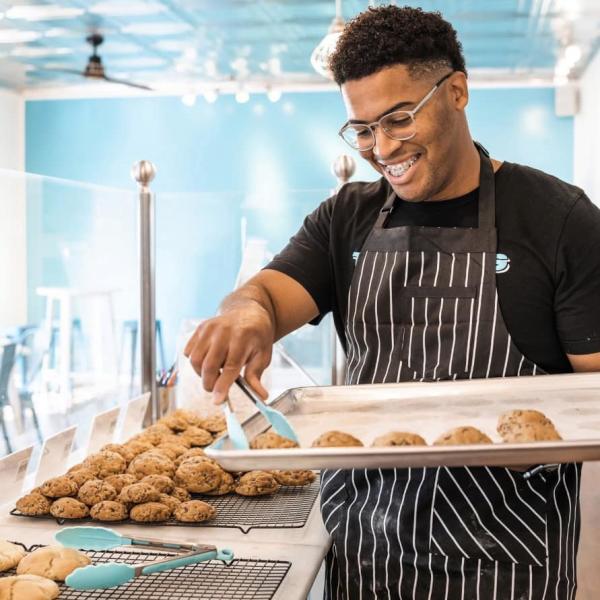 Start vacation with fresh-baked cookies, breads, cakes, brownies, bread pudding, kolaches, breakfast sandwiches and more at neighborhood bakeries. You can dine in a Parisian paradise at The Bekery, a quaint neighborhood at Helen St. Bakehouse, or a cute little sweet shop at Twanie's Terrific Treats. There is no wrong choice here. Let your morning or midday appetite lead the way.
23. Area Museums, Murals, & Historic Sites Tell our Destination's Story 
Southwest Louisiana artists express their passions for culture, history, and community through various pieces. In downtown Lake Charles, you'll discover indoor and outdoor jewels that reflect the locals' resilience, and you can walk through art shops and exhibits with vibrant 3D paintings and Louisiana-themed pieces at Candice Alexander Art Studio. Across the street, at 1911 Historic City Hall, you'll find three floors of regionally and nationally curated exhibits, including the Black Heritage Gallery. Down the road, stop at the Imperial Calcasieu Museum, home to the 375-year-old Sallier Oak. You'll find endless information on history at the local visitor centers, monument sites, and area museums. There are artistic and cultural treasures at every corner, with passionate locals willing to share their stories.